Employee Motivation
Posted Apr 11, 2021
8 Effective team building activities to engage your team
[wtr-time]
Want to create a psychologically safe space on your team? Consider doing one of these team building activities that will help you build trust.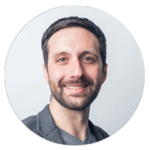 Guest Contributor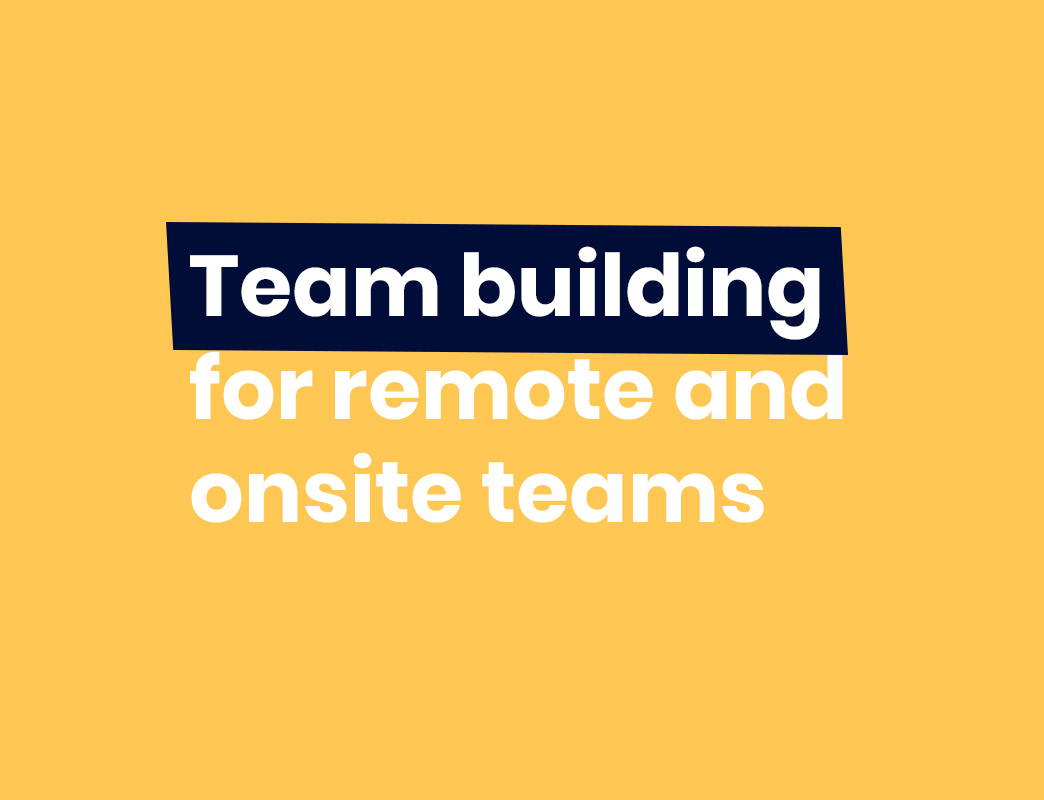 What comes to mind when you think of team building activities?
Maybe it's a trust fall exercise, or it might be a cheesy movie montage. Fortunately, most modern teams have moved past that stage to a much more organic (and dare I say fun) approach!
While team building may feel like a "fluffy" thing to do with your team, it can have a positive and lasting impact on the overall engagement and productivity of your team when done right.
By the end of this article, you'll come away with a few more effective team building activities to share with your team as well as more context around why team building is integral for successful organizations.
Team building makes a difference
At its core, team building is about making lasting connections with coworkers and facilitating trust. By strengthening the bond between team members, you'll increase job satisfaction, motivate your team, and improve engagement.
It's important for any team to have opportunities for fun outside their normal work environment. Social time with coworkers accounts for more than 50% of positive changes in communication patterns and creates a more psychologically safe environment. Social and team building events are a key part of a holistic employee engagement program, and they give everyone a chance to socialize while getting to know each other on a more personal level.

When it comes to people management, team building activities also help direct reports know their managers and vice versa. Successful managerial frameworks like Radical Candor rely on "caring personally" for one another, which requires at least some level of team building. And, as a manager, you can even set OKRs focused on team building activities for yourself.
We all work in different environments be it onsite, flexible, or remote. That's why we'll approach team building for various kinds of teams. Note that isolation is especially challenging for those working remotely – loneliness and communication challenges are top struggles for remote workers. Fortunately, team building can help remote teams outperform their colocated counterparts when done correctly.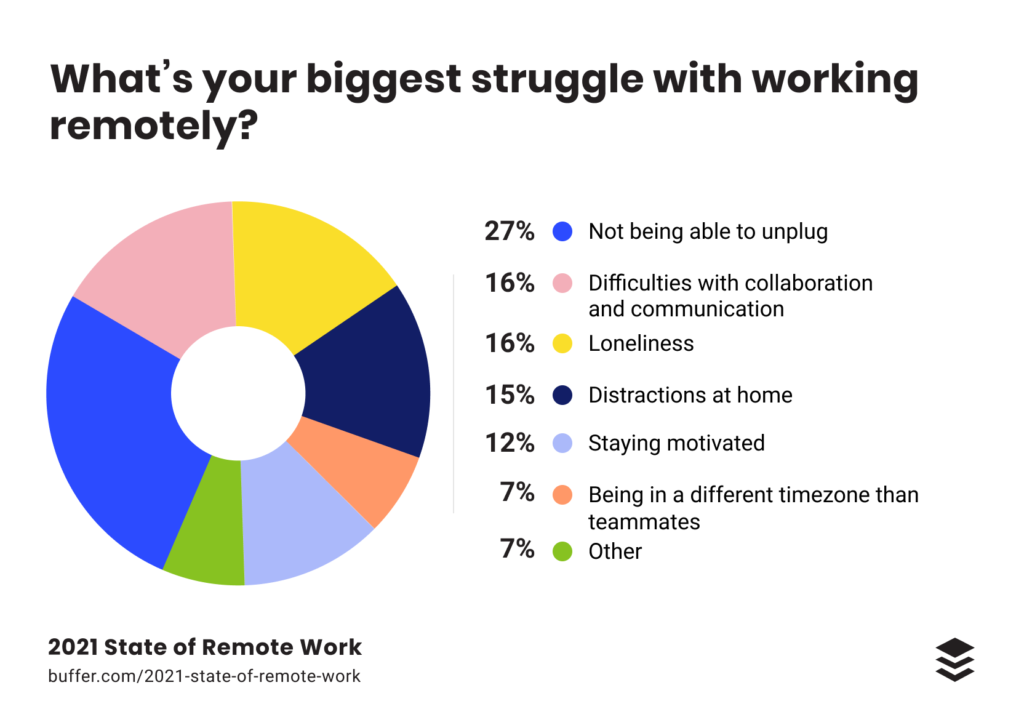 Cater team building activities to your team
Choosing the right activities for your team can be challenging, and it's important for any successful team building event to select activities that work best for your team. If possible, ask for feedback to understand your team's preferences and what they'd like to work on. A great time to do this is during your team meeting. Consider activities that are inclusive and foster a diverse workplace.
Are most of your employees reserved, or is your team more outgoing?
Does your team prefer logical or creative problem-solving?
Are there common interests or hobbies among the team?
Every team is unique, so try to find the activities that will work best for yours.
If you're looking for team building activities to boost engagement, here are a few ideas to get started. Note that each example below will also feature a remote option!
8 Team building activities for the modern manager
1. Share a meal
This one's simple but timeless. Breaking bread with one another is an effective way for any team to bond. Sharing a meal brings people together in a unique way to build relationships, share ideas, and learn. You might even introduce your team to new culinary creations!

Want to take things one level further? Eating the same meal has been proven to be even better to help develop trust and cooperation among a team compared to just eating together. That said, always keep in mind and accommodate any dietary restrictions your team has.
Remote option
Even though you might not be able to sit at the same table, you can still bring your team together with food! Turn on your camera, and order a meal kit for each person, or provide a meal stipend so they can patronize a local favorite. If you're feeling adventurous, hire a chef to teach your team to create the same meal. 👩‍🍳
2. Volunteer
70% of workers believe that volunteer activities are more likely to boost employee morale than company-sponsored happy hours. That's not to say that volunteering as a team is going to push everyone to go the extra mile, but the correlation is pretty darn compelling!
What's more, volunteering can connect the team more closely to company values, especially when the volunteer activity is well-aligned. By planning a volunteer outing at a community nonprofit or raising funds for a local cause, you can have a huge impact, both externally as well as within the team. You may want to poll your team to see who's already involved in an impactful nonprofit group to support your team even more.
Remote option
Volunteering doesn't always have to be in the same place or in-person. In fact, organizations like VolunteerMatch provide outstanding virtual volunteering opportunities that your team can take advantage of. 
Your team could also host a virtual fundraiser with matching funds from the organization towards a common cause.
3. Flex your creative muscles
"To be an artist is to believe in life." – Henry Moore
You don't have to be a professional to enjoy a little art session with coworkers! Bring your team together to host a painting, pottery, or photography workshop. If your team is comfortable with it, you could also book a "paint and sip" session to come away with a new piece of art and some fun stories!
Call your local paint party experts to see what's available for groups like yours. Send employees all the supplies they need to paint, along with a bottle of wine or sparkling apple cider, and start painting!
Remote option
Hire an art teacher to host a session via Zoom, and ship your team the tools. Most paint party companies now offer remote sessions. You could also send everyone a paint by numbers kit that comes loaded with the right supplies. 
4. Share memories with "a penny for your thoughts"
Opening up to your coworkers spontaneously isn't always easy, so think about facilitating these conversations with a game like "a penny for your thoughts" that can bring folks together.
For this activity, you'll want to gather coins minted in different years (ideally dated no more than 15 or 20 years ago). There should be at least as many coins as you have team members. Place these coins in a bowl or cup, and then ask each team member to pick a coin. Once a coin has been chosen, share a fun memory of something that happened that year. Extra points if you're able to gather trivia questions for each year, too!
Remote option
Fortunately, this activity is pretty easy to do remotely, as well. Designate a coin-picker or use a random number generator to pick a year, and then go around on a video call.
5. Host an egg drop competition
Remember that old school project? It still works as a fun team building exercise!
Divide your team into smaller groups and provide them with egg drop challenge supplies. Then, give each group 30 minutes to create a contraption that will stop the egg from breaking when it's dropped. When everyone's, drop the projects from a story or two up to see which eggs survive.
This team building exercise also challenges your team's problem-solving skills and encourages them to be resourceful with the provided items. If you're feeling egg-stravagent, you can pool the leftover eggs into tasty omelettes for the team. 😋
Remote option
While we're still waiting on an Egg Drop Simulator game, your team can work together to protect an imaginary spaceship by finding the imposter in a game of Among Us.
6. Toss around a beach ball
All you need for this one is a beach ball and a marker. 🖊️
Start by having each member of the team write down one question on a panel of the ball. Then throw the ball to one another, with the catcher answering a question from a panel in front of them. Here are a few questions to get you started:
If you could only eat one food for the rest of your life, what would it be?
What's your favorite thing to do in your free time?
What superpower do you want to have?
Who do you admire as a leader?
If you could have dinner with one person from history, who would it be?
What's your favorite joke?
What three words best describe you?
While this game is popular as an icebreaker, it can also work well with established teams. If you've been together for a long time, ask the group to write obscure or surprising questions that will help them learn new things about their colleagues.
Remote option
Without a real-life beach ball, jump on a video call, and use a random question generator to accomplish the same thing!
7. Navigate an obstacle course
When the weather's nice, an outdoor obstacle course might be just what your team needs!
To do this right, create a simple, safe, and fun course outside. Then, split up your team into pairs, having one member of each group blindfolded while the other leads them. Have everyone try to navigate the course while avoiding objects in their path, or raise the stakes by introducing a blindfolded egg carry.
This game is a surprisingly effective team building activity since it requires trust, communication, and strong listening skills.
Remote option
If you can't group up together, consider playing a game like Keep Talking and Nobody Explodes, where you'll need to communicate effectively to beat the buzzer! 🚨
8. Go head to head with Battledecks
5-minute presentations.
12 slides.
0 context.
Battledecks is an improv-based public speaking activity that's sure to give your team some excellent stories for the future. Start by having each person on the team prepare a deck ahead of time, according to Battledecks rules. Then, randomly assign each person to a deck that they didn't personally create, starting the timer to see where things go.
Drinks are optional for this one. 😉 
Remote option
Remote idea: You can play this one remotely by sharing screens over a video call, or have someone start up a Talking Points game, which works on a very similar premise.
Parting thoughts
Team building activities can be a great opportunity for your team to build relationships and get to know one another. They also provide non-work opportunities to practice communicating and collaborating in a low-stakes environment. While they don't have to be elaborate, expensive, or time-consuming, effective team building activities require thoughtful planning to tailor activities to each group's needs, levels of comfort, and interests.
Hopefully, you're one step closer to engaging your team through effective team building activities. Keep in mind that even a simple game once in a while can make a big difference in your team's engagement!