Finally, an app for all your one-on-one meetings 🚀
Imagine all of your one-on-one meeting agendas, notes, feedback, action items and more in one central place. Great, right? We built an app for that: Hypercontext. And the best part? It's free (forever!).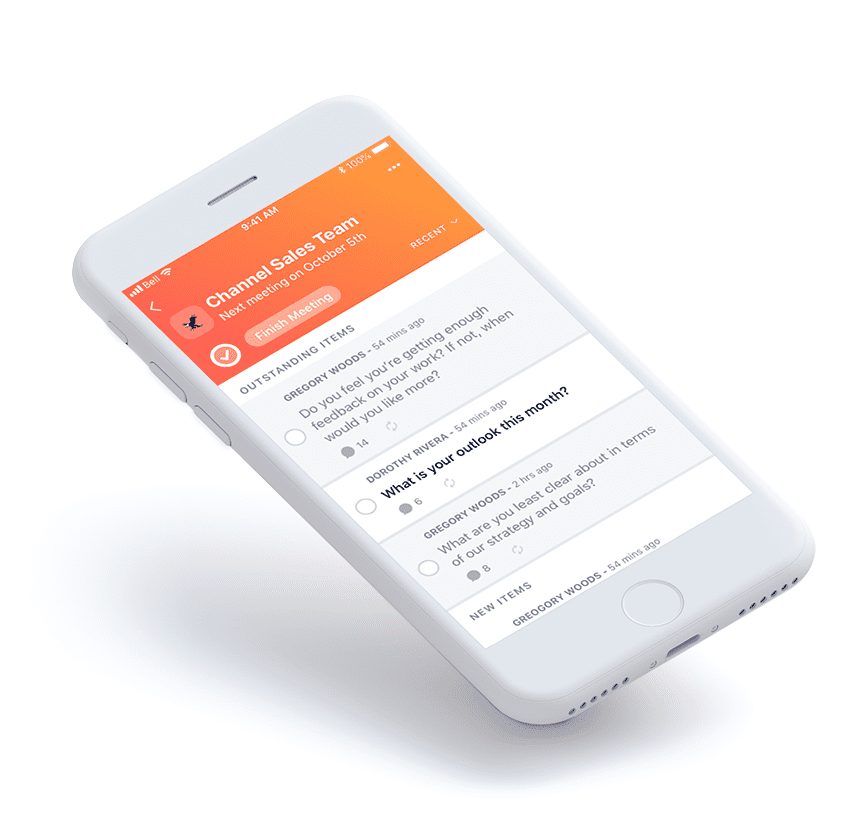 What is Hypercontext?
Hypercontext takes the admin out of your one-on-one meetings so you can focus on the conversation. Save time and have more productive one-on-ones with your team using these Hypercontext features:
Shared online agendas
Managers and employees share responsibility and can collaborate in real time on the meeting agenda.
Commenting and summaries
Comment in real-time on agenda items and add summaries so you always have a record of what you discussed.
Action items
Assign next steps and meeting follow-up items so things never fall through the cracks.
Suggested agenda items
Get at a deeper conversation with recommended questions from our Suggester Bot.
Accessible archives
Never lose your meeting notes! Past meeting are archived and just a tab away.
Start adding Hypercontext to your one-on-ones