Communication
Updated Sep 1, 2021
7 tips to ensure success in 1:1 meetings (for remote managers)
[wtr-time]
As more companies move towards a remote workforce, it's important to understand how to run a successful one-on-one meeting remotely.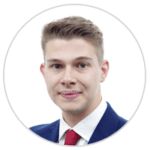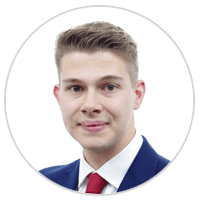 Dominic Kent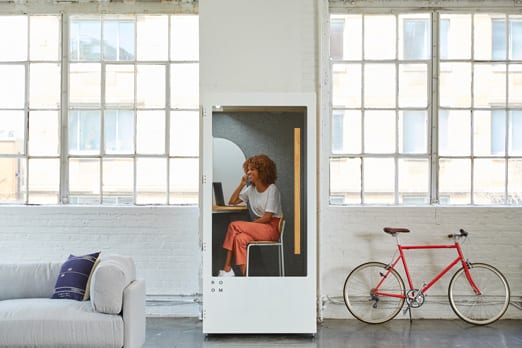 70% of people around the world work remotely at least once per week.
I do every single day.
The rise of cloud computing, collaboration tools, and better connectivity means that work doesn't have to be refined to a specific place anymore. Team members can connect to your organization from anywhere at any time.
This isn't and shouldn't be groundbreaking news.
However…
If you want to maintain productivity and efficiency, you need the right tools and if you're managing remotely for the first time, you need some guidance.
So, the question I get asked a lot is: how do you run a successful remote 1:1 meeting?
It's easy…
1. Dedicate time for your 1:1 meeting
One-on-one meetings are a great way to ensure that you and your employees are aligned. Regular check-ins can prevent broader issues from festering, like lost engagement or brand loyalty. However, manager's schedules are often so inundated with other issues, that it's hard to find time for a 1:1 meeting.
Countless "catch up" sessions are frequently canceled or postponed because managers have more time-sensitive things to deal with.
However, according to Harvard Business Review, a canceled 15-30 minute conversation with your employee can lead to greater problems in the long-term.
When you cancel a meeting, you:
Increase your chances of a flooded inbox
Make it hard for your employees to improve their quality of work
Show your employees that they're not a priority
When you invest time in 1:1 meetings, it saves you time, frustration, and confusion. Make them a priority and keep them on your schedule.
2. Maintain flexibility, but have some ground rules
The key benefits of remote work are flexibility and productivity. But only if you let it happen.
There's no point in letting employees work remotely then asking them to sit at their desk from 9-5.
Often, businesses are afraid to implement remote workers because they can't see their employees. This is referred to as presenteeism. Just because employees are present, doesn't mean they are productive.
"Presenteeism is generally regarded as a direct reaction to stricter management of absenteeism, the practice of not being at work, which has been vilified over the last 20 years. Few businesses, however, know how to correctly identify presenteeism – let alone manage it."
Remote workers don't need special treatment – they just need to be left to do their job.
When it comes to your 1:1 meeting, you need some ground rules in place. For instance, you might have a specific day, time and frequency that's dedicated to one-on-one meetings. That means, for example, that you and your direct report will have your 1:1 every other Monday at 1 pm EST. If you and your direct reports work in different time zones, this might mean that you have to work "late" to suit their schedule or vice versa. Have a conversation about what will work best for both individuals and stick to that schedule.
To ensure that you adhere to your schedule, make sure that you're taking advantage of all the tools that you have available to you. Not every conversation will require a video or audio conference. Instant messaging and agenda apps allow for updates before or after a meeting. Those messages can quickly turn into a to-do list, an agenda for your next remote meeting, or a project brief.
Make sure that you're using the same tools as your employees so that you can access all of your information quickly during your next call.
3. Establish expectations before your 1:1 meeting
1:1 meetings are supposed to be effective ways of improving relationships between managers and employees while providing valuable feedback and guidance.
Don't just have a meeting because you feel as though you're due one.
Take time to think about what you want to cover during your next conversation and ask your employees to do the same.
This will allow each of you to give the other some context so they prepare for a valuable conversation. For example, you might decide that you want to discuss your content writer's latest blog posts with them because you've found a great site for market research.
Setting expectations will ensure you stay on track during your conversation, your project, and way down the track, contribute to your bottom line.
4. Come prepared to your 1:1 meeting
Just as it's crucial to establish an agenda before your meeting, it's also essential to turn up to the conversation with the right tools and resources. Not meeting face to face, or at an actual venue, is not an excuse for not having everything you need.
It's no good starting a 30-minute session about the latest marketing metrics if you don't have those stats at hand. Don't waste time looking for the data that is needed to drive the conversation.
Use the time that you've set aside for your meeting to solve problems and come up with action items that you can follow through within the weeks to come.
All prep work needs to be done before your meeting.
To prepare appropriately for your meeting:
Make sure you're aware of any questions your employee needs to cover so you can come up with answers in advance
Ensure staff members know how to use the one-on-one meeting software you're going to be using
Share an agenda to allow suggestions before the meeting begins
5. Make sure everyone knows their action items
According to Envato, 1:1 meetings are some of the most valuable conversations that managers have.
Remote managers need not be different.
To ensure that both you and your employees get value from each conversation, make sure that you close the discussion with action items.
For instance, if you discussed continuous improvement plans for your content writer, an action item could be to write a new piece using suggested techniques.
To ensure that your team members are comfortable taking the next steps after the meeting on their own, ensure that you have a central repository in a place where your team members can check for notes, new assignments, and deadlines that follow up from the discussion. Co-ordinating the Dispatch blog, I use Trello to keep in touch with our freelancer network of writers and graphic designers. Other tools like G-Suite or SharePoint provide similar functionality – just make sure everyone is on the same page.
6. Get the space right
The space that you host your meetings in matters almost as much as what you cover.
As a remote manager, the right environment can either facilitate a great conversation or make it difficult for people to concentrate. By environment, this means both virtual and physical.
Virtual environment
Make sure your video app is one you can trust to work. Trialing new software does not provide the ideal environment for a 1:1 meeting.
There's also a lot of apps to choose from. We know that 91% of businesses use at least 2 messaging apps in the workplace. So, we must react and choose our apps carefully when managing remote teams.
For "techies" like me, using new meeting software is part of the job (and sometimes fun). But pick an app that is tried and tested. Otherwise, you'll spend 10 minutes installing, 10 minutes learning how to share your screen, and 10 minutes discussing how hard that all was.
Physical environment
A previous manager of mine always asked that I come into the office for our 1:1 meetings. This was not reflective of our working relationship. Despite my manager being a thoroughly nice chap, traveling 3 hours each way for a half-hour meeting made no sense. And because I didn't have a desk and meeting room space was at a premium, we had to make do with whatever space available.
Remote 1:1s do not have this problem, of course. However, it is still just as important to make sure your setting is comfortable for both parties.
As a remote manager, make sure your home office is not full of background distractions that could make it challenging to give your staff your full attention.
Or learn from a mistake I made once – and don't host a remote meeting on other people's WiFi when they are due to migrate that day. Coffee shops are great for remote working, but thoroughly vet your meeting environment.
7. Track and optimize your time
Lots of managers forget about time in one-on-one meetings.
Agile methodology has aided the modern workplace with productivity and more efficient meetings. However, techniques like daily standups are mostly applied in an office environment.
As a remote manager, particularly in startups, you could be looking after freelancers who need to manage their time a lot more efficiently than most.
Remember, a lot of freelancers don't get paid by the hour or day. That means that every minute of your catch-up call could be a minute of unpaid work for your remote employee.
While freelancers need to keep the need for regular meetings in mind when they're setting up their projects, managers should also respect their employee's time.
I've been both of these parties (freelancer and remote manager) so I know first-hand it is hard. But when you put in the time to get this right, it makes for a happier workforce and better 1:1s.
Tracking how long your sessions take will help you to determine whether you're really as efficient as possible with the way that you work.
For instance, if you schedule a 30-minute meeting but spoke for 45, this is a good sign that you're trying to cover too much in one go.
Don't neglect your 1:1 meetings just because you're remote
A 1:1 session is a valuable tool for any manager. However, it can be particularly crucial in the remote environment, where freelancers and employees need regular feedback from outside of the office.
The good news is that your remote 1:1s can be just as effective (and personally speaking, much more effective) as the meetings you have in-house.
All you need are the right tools and a carefully constructed strategy.
Use these 7 tips, and I guarantee you'll find that employee morale and productivity will skyrocket.
If they don't, I'll be happy to help…
I'm Dominic Kent, Director of Content Marketing & Comms at Mio. Drop me a message on LinkedIn if you need help running remote 1:1 meetings. You can also follow me on Twitter, where I regularly share insights on remote working and productivity.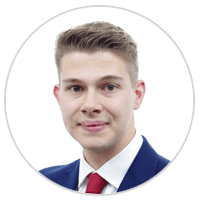 Dominic is the Director of Content Marketing and Communications at Mio. Mio powers seamless communication between workplace chat apps like Slack, Cisco Webex Teams, and Microsoft Teams.
---
Have better remote one-on-ones with Hypercontext!