Consistently hit goals like high performing teams at:
No more setting and forgetting goals.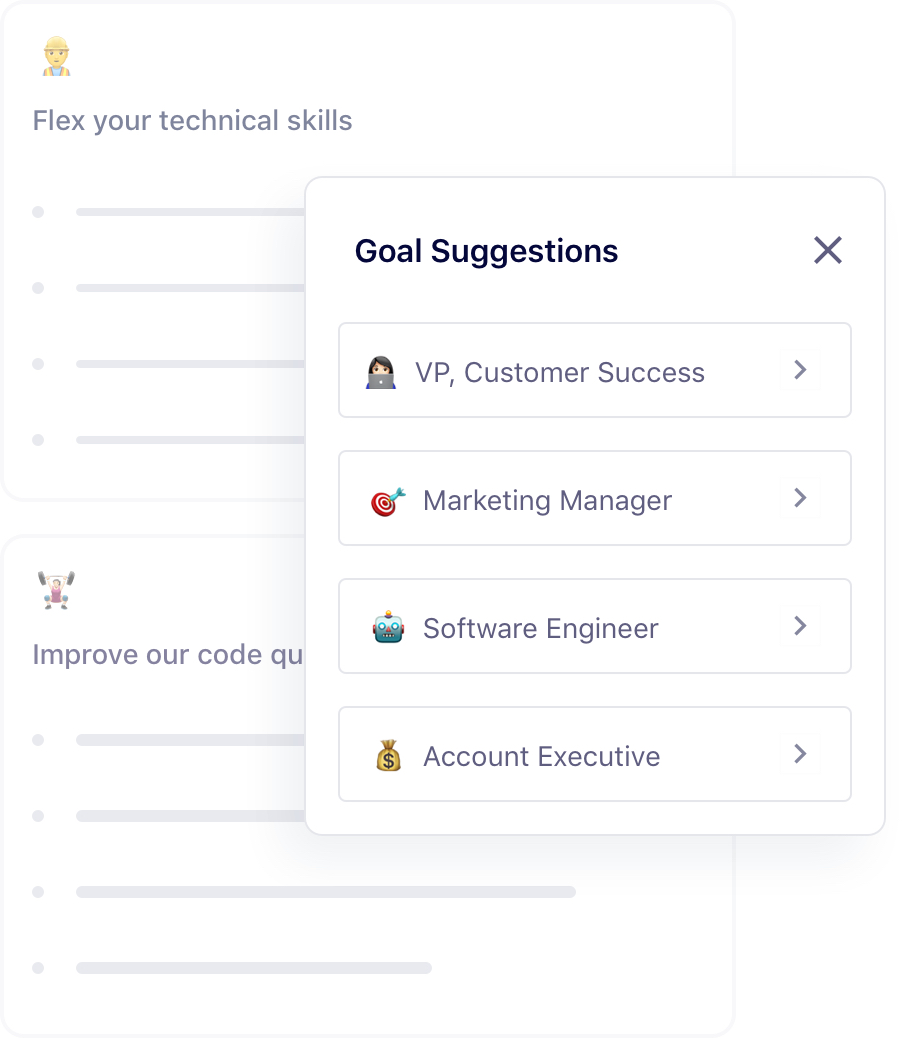 Inspire your team to set goals
360+ Goal examples
Empower your team to take ownership of their goals by giving them the space to set their own. Access over 360 role-specific and team goal examples to inspire your employees.
Stay aligned on priorities
Measure progress
Add milestones and deadlines to help you measure how your team is tracking against goals. Easily visualize how you're tracking against goals with progress bars.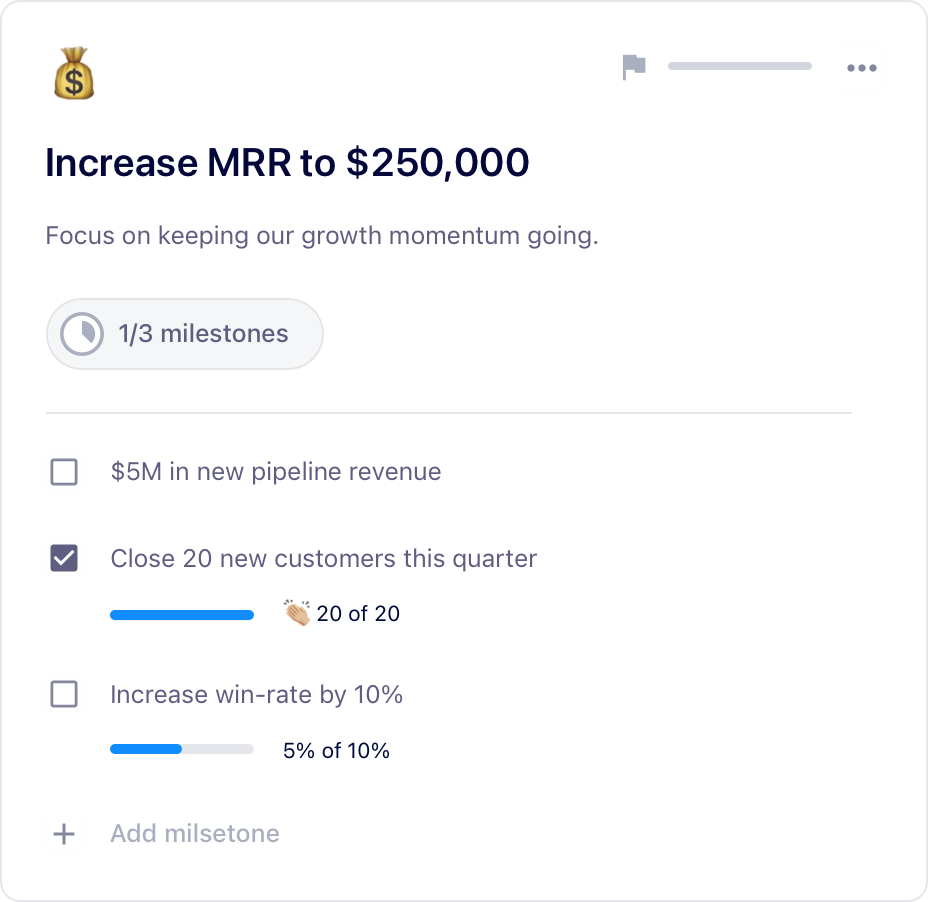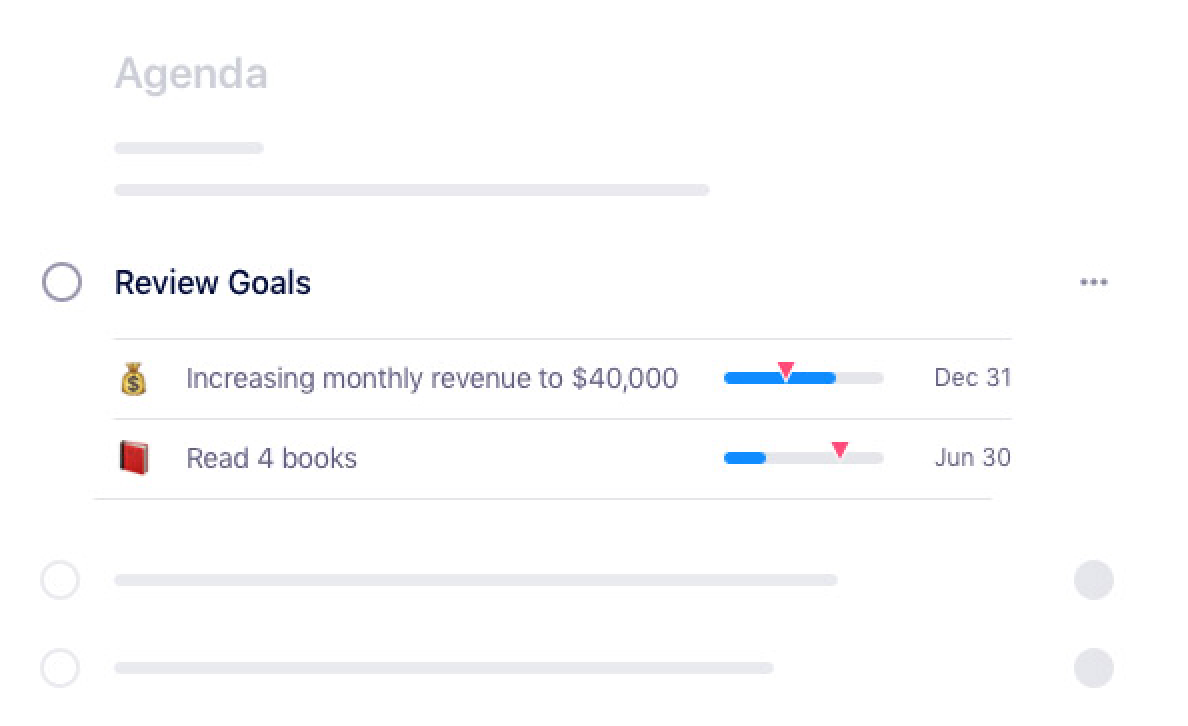 Keep goals top of mind
Talk about goals every time you meet
With the flip of a switch, your goals will show up at the top of your meeting agenda. Never forget to sync on your progress as a team.
Share progress asynchronously
Hit milestones
Break down bigger goals into small, incremental milestones that will help keep the team on track to hit them.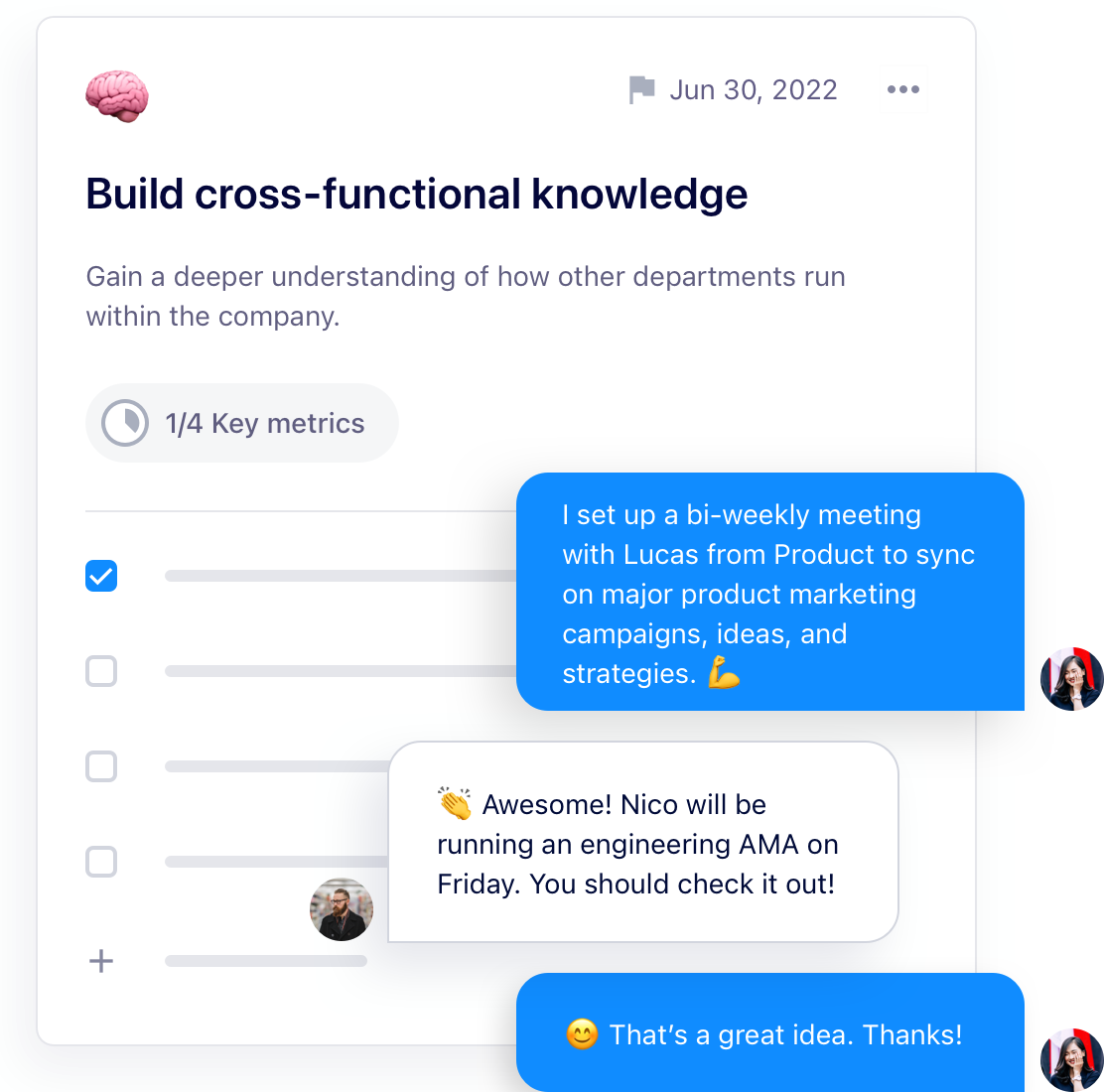 Access 360+ Goal examples
Access a library of goal examples, including personal development, team, and role-specific goal examples.