Chrome extension
Manage meetings from your calendar
Have effective meetings with collaborative agendas, meeting notes, next steps, feedback and more.

"Before Hypercontext, one-on-ones were a google document with a bulleted list per person. Now we have topics to discuss and the meeting is more productive. They are more mutual in the sense that it's not just me coming up with the agenda."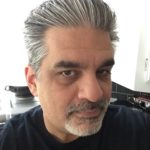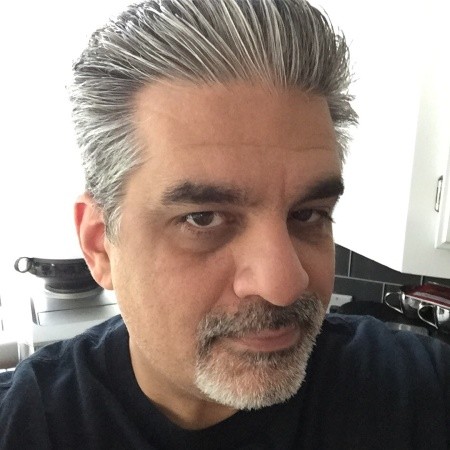 Robert Fernandes
Engineering Manager

"Hypercontext is my indispensable meeting sidekick! The collaborative agendas makes it easy for my team to contribute to meetings, tackle discussions asynchronously, hold one another accountable, and best of all, it's enabled us to be very efficient when we meet."

Antoine Moreau
Director, Partnerships North America
"I've moved all my 1:1s and team meetings to Hypercontext since I started using it, and I LOVE having everything in the one place!"

Niamh McHugh
Associate Manager Customer Support
"An easy and helpful tool to manage 1:1s and team meetings, especially during remote working. I like the ML recommendations of how I can improve meetings and topics to cover next time."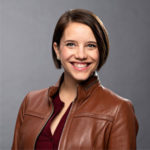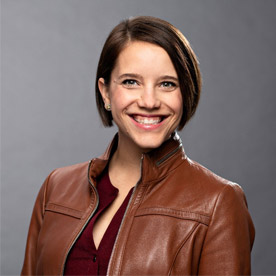 Laura Lakhwara
Associate Director, Customer Success
"I've used Hypercontext in my last two roles, and it is now key to how I manage, coach and keep my team accountable. At Lane, we use Hypercontext for 1:1s, team meetings and leadership meetings. I recommend it for anyone looking to improve team performance!"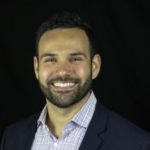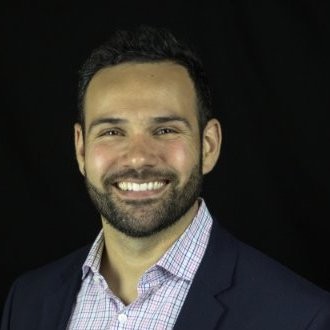 Josh Guttman
Vice President, Revenue

"We have so many things going on all the time and lots of problems to solve so it's easy to get distracted. Hypercontext has given direction to our meetings."

Mallory Parker
Manager of Customer Delivery
Features
Fuel your meetings with
From the blog
More resources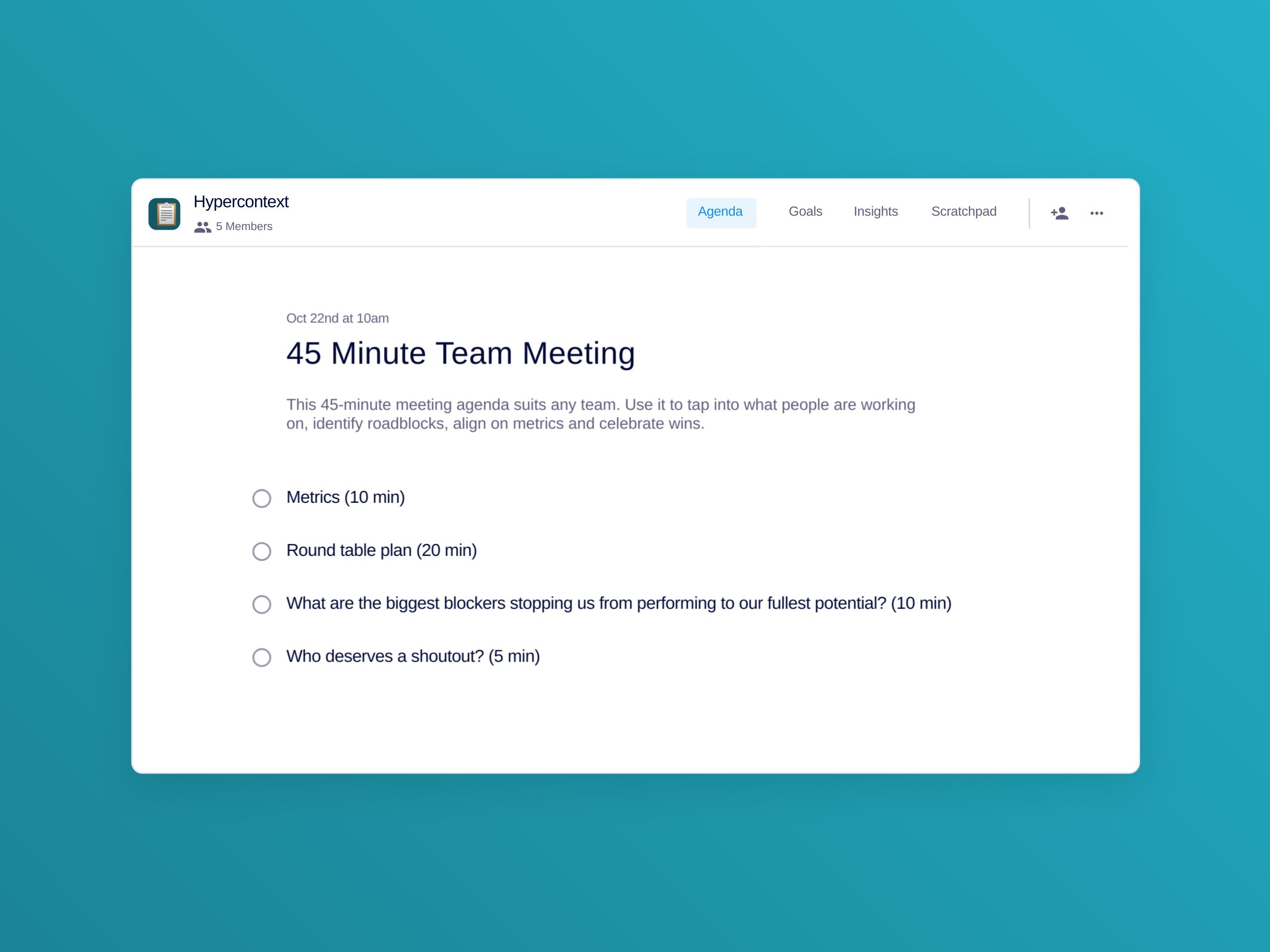 If your team meetings always run overtime, try using this 45 minute team meeting agenda template to keep your meetings on track.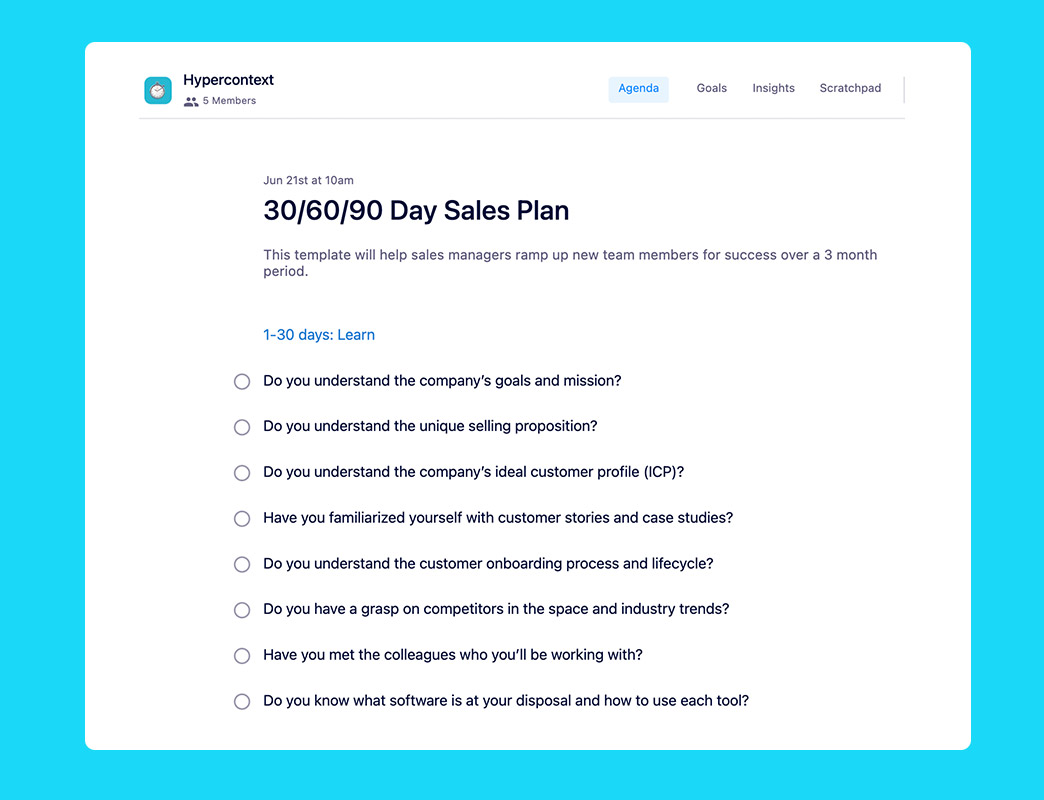 This article explores what goes into a 30/60/90 day plan, why they help set new sales team members up for success, and a template to get started.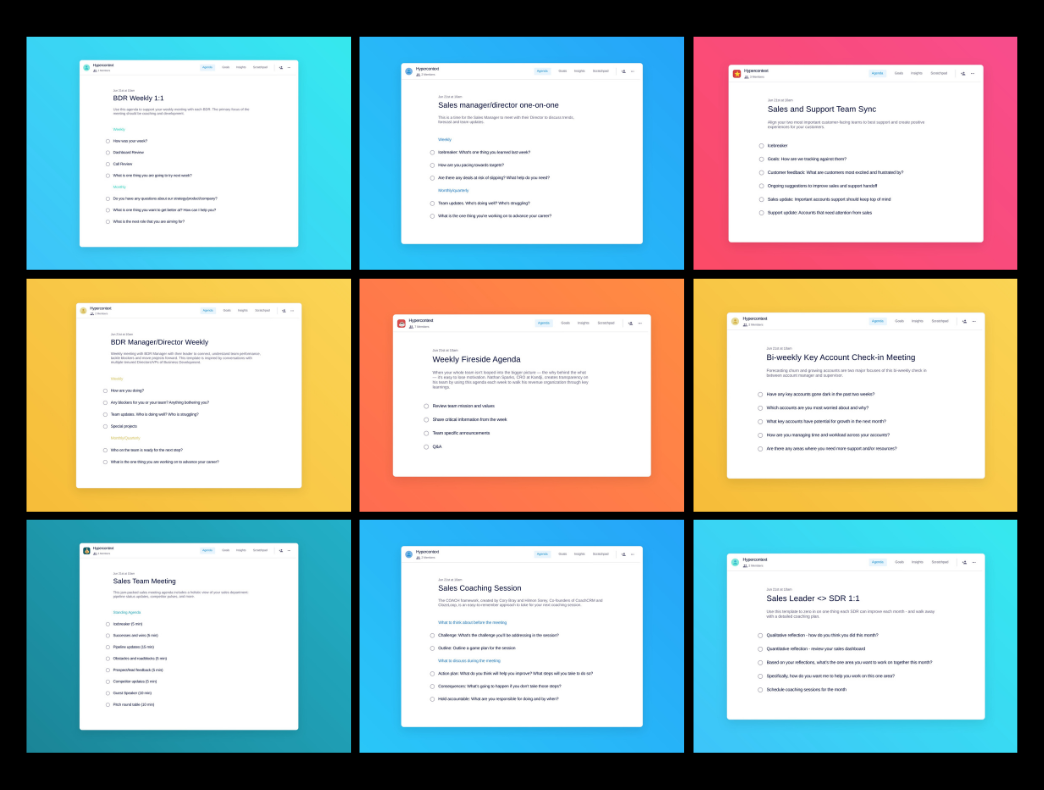 High performing sales teams rely on internal alignment. Here are agenda templates for 16 meetings every sales team should have in their calendars.