Hypercontext for customer success teams
Happy teams make happier customers
Always treat your employees exactly as you want them to treat your best customers.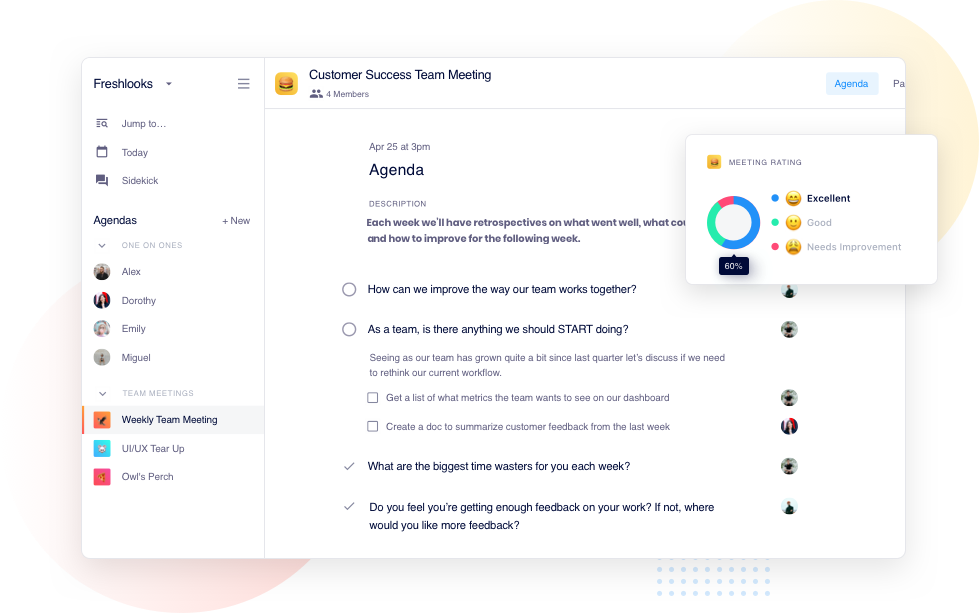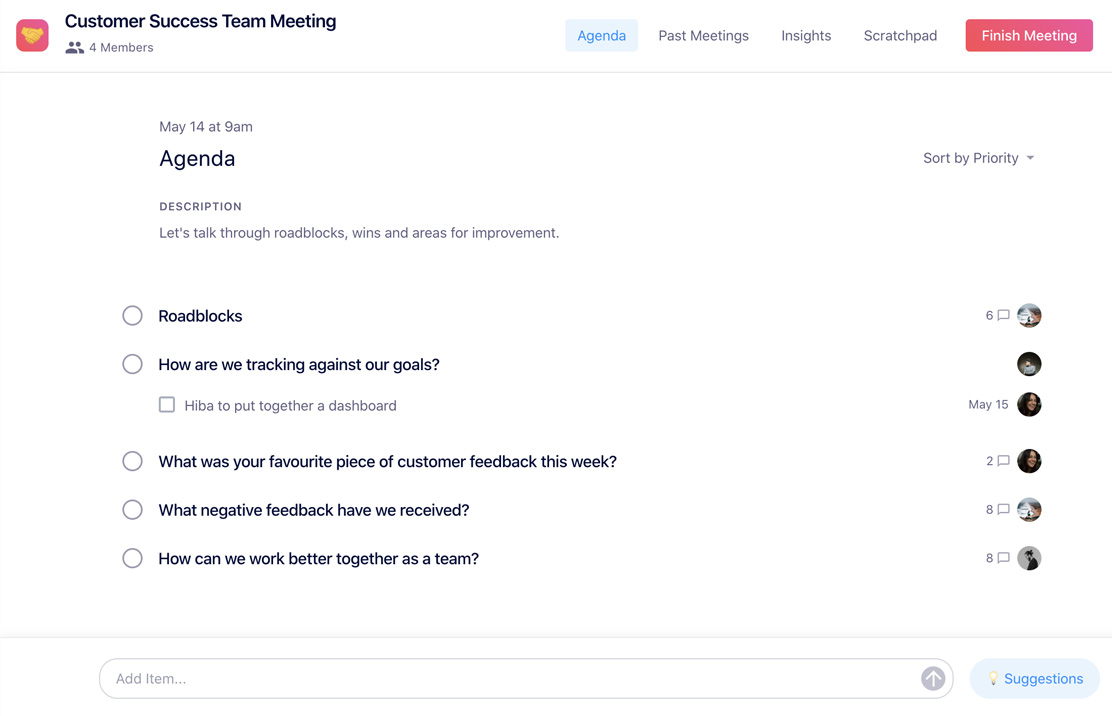 A team that's aligned can better support customers
The key to achieving customer happiness is to focus on employee happiness first. When your team feels supported, energized and actually cares about doing a good job, your customers' experience will reflect that.
With Hypercontext, you'll be able to have better discussions during meetings by:
Having more balanced conversations
Giving your team a space to comfortably discuss growth, challenges and motivation
Fueling the team to be more productive, collaborative and unified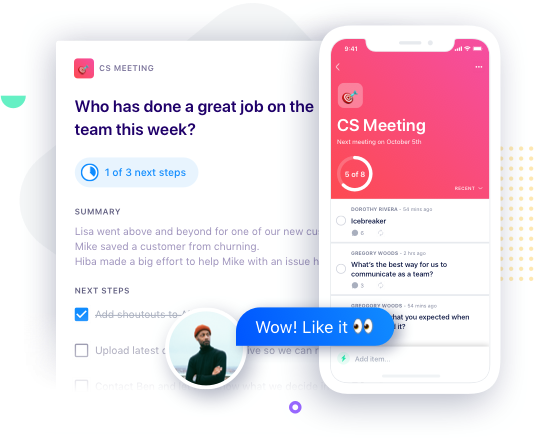 Recognize great work
It can be demotivating to constantly be hearing about problems and complaints. As a leader, it's important to find ways to motivate your team, and that includes recognizing when people on your team turn bad customer experiences into great ones.
Motivate your team with a simple reminder, like an ongoing agenda item in your team meeting, to talk about your wins. Recognize the great work your team is doing on an ongoing basis to keep everyone motivated.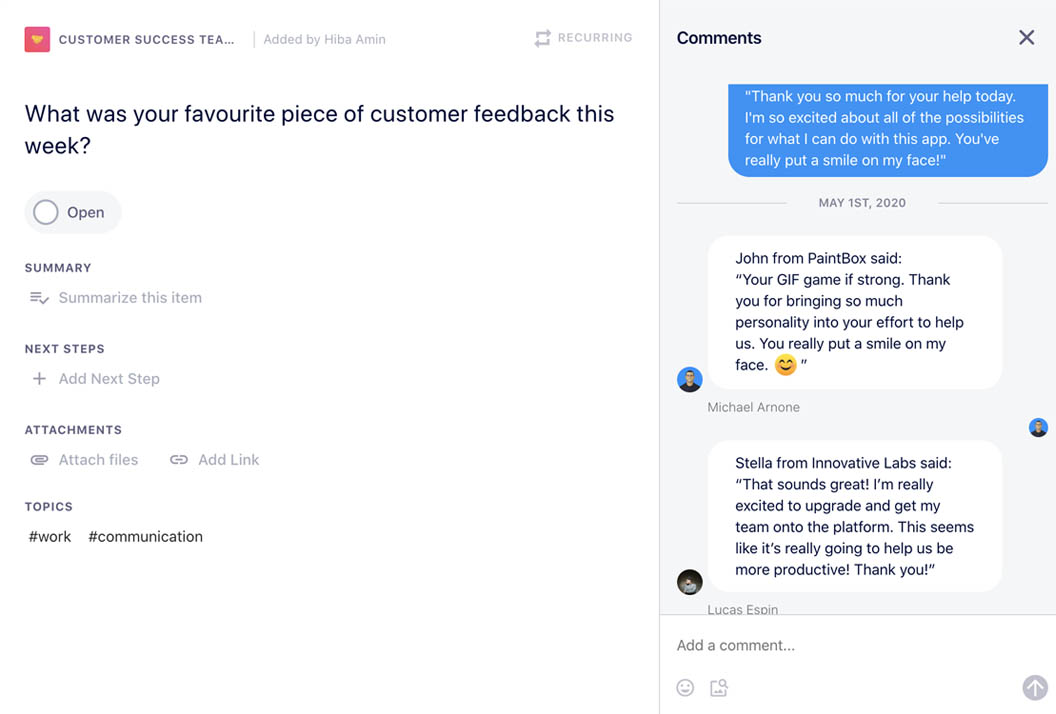 Keep your feedback organized
Your customer communications tool is great and serves its purpose of responding to customers in real-time. However, there's a lot of value in having one designated space for the team to archive customer pain points and how to tackle them. 
Whether you create a specific meeting for this purpose, or add an agenda item to your team meeting, having a designated space for customer feedback will serve as a great tool to keep your team laser-focused on customers.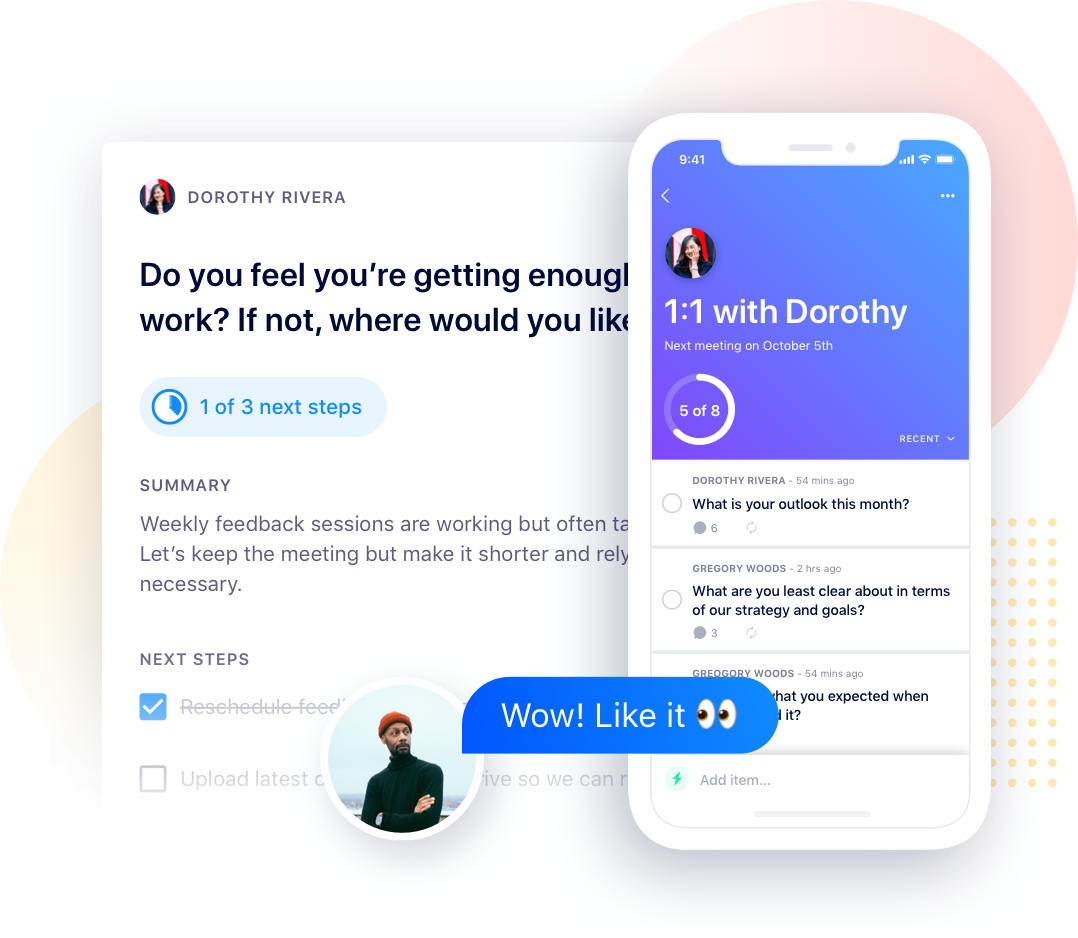 Effective teams move forward together
Teams are more productive when everyone is aligned. Productive meetings help get you there.
One-on-ones
Make it easy for your team to prepare for the most important meeting of their week. Give them a dedicated space to bring up roadblocks, career aspirations and keep them aligned with your team goals with a shared agenda. 
Team meetings
When everyone has access to the meeting agenda, it makes it easier to collaborate and bring forth ideas. Empower your team to have a voice with Hypercontext, while keeping them accountable to the things they've committed to.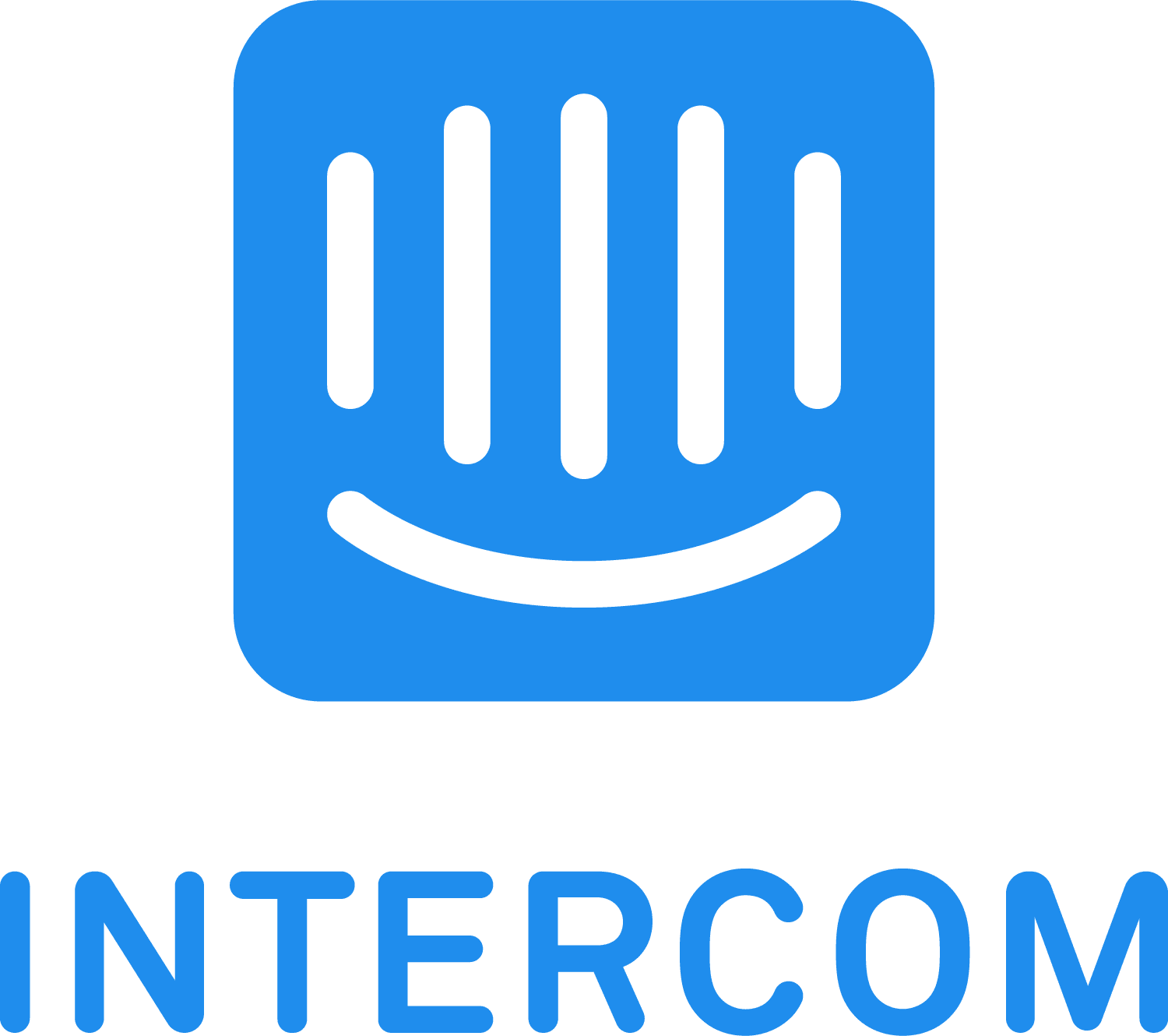 "I've moved all my 1:1s and team meetings to Hypercontext since I started using it, and I LOVE having everything in one place!"
Niamh McHugh
Associate Manager, Customer Support
Information sharing made easy
Whether you're sharing information directly with your team, or providing feedback to other departments, having one place to document everything will help you lead your team better. 
Have one place to easily share customer feedback, wins, and areas for improvement and more with your team in one consolidated place. With Hypercontext, you can access all of your meeting agendas, discussions, next steps, and more with the click of a button.
Check out all of the integrations available to you with Hypercontext.