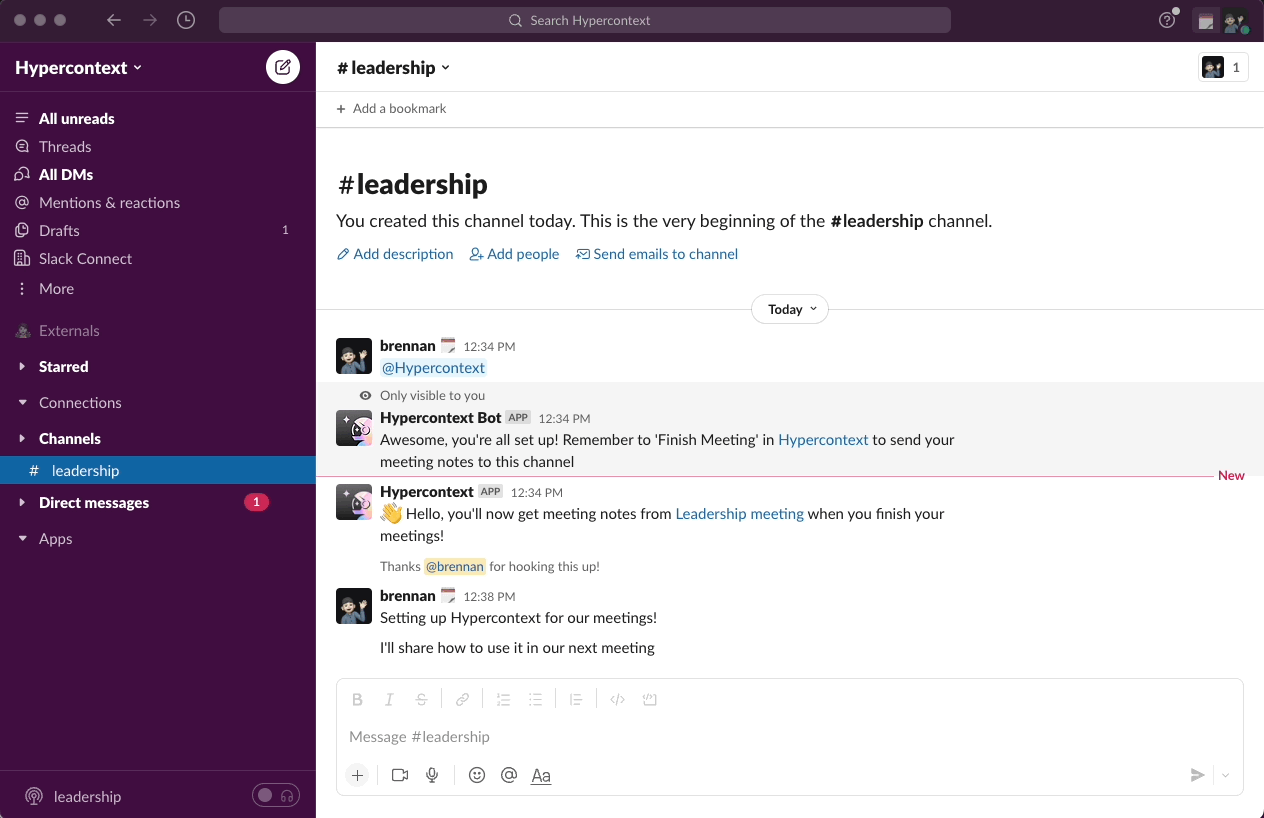 Send meeting notes to Slack
Your summary, summarized
AI-generated summaries of your meeting notes are posted to your team's channel. With your full notes tucked away in the thread. It's never been easier to share your notes. More importantly, it's never been easier to read them.
Add to your agenda from Slack
Take the conversation online
Add topics to your meetings while they're top of mind. Save time (and memory) by adding any Slack message to a Hypercontext workspace. You'll spend less time trying to remember what you wanted to say, and more time discussing it with your team.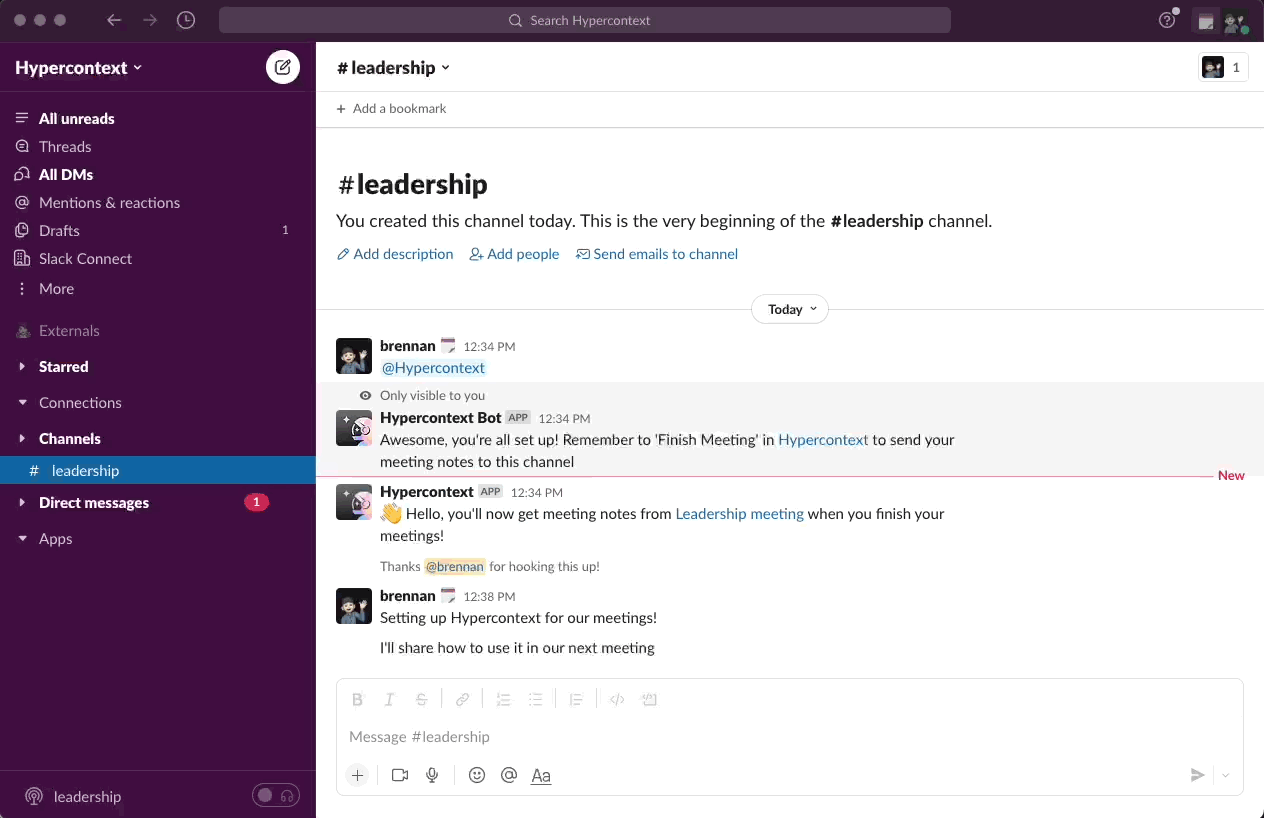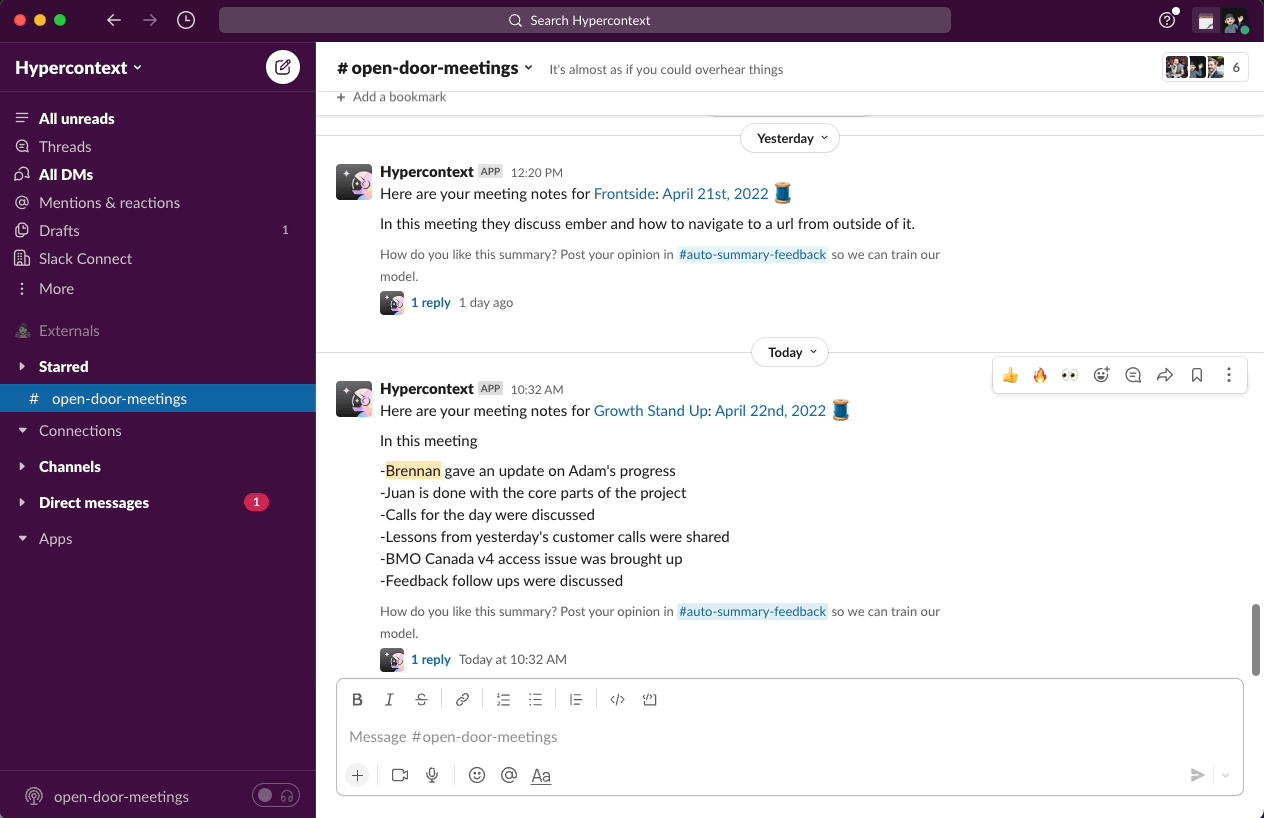 Keep your team in the loop
Open door meetings, for remote companies
Push the same meeting to multiple channels to keep the right people informed. Or, put all your meetings into one channel and let anyone read them. So you catch everyone up on what happened without having to catch everyone up.
Effective communication that flows effortlessly
Step 1
Connect Hypercontext to a Slack channel
Step 2
Click the ellipsis on a Slack message and hit 'add to workspace" to add an item to your agenda.
Step 3
When you finish the meeting, your notes will be shared in any channel it's connected with.