Suggested questions
Built in talking points for every meeting
Access hundreds of battle-tested questions, conversation starters, and ice-breakers to ensure you're having productive and meaningful conversations with your team.
Trusted by high performing teams at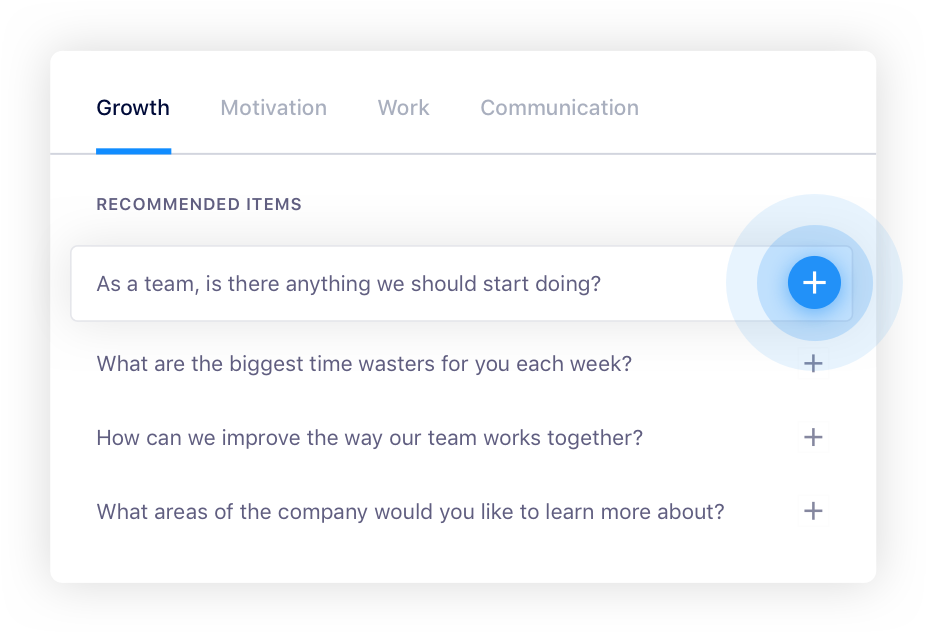 Get inspired
Ask better questions
Access hundreds of questions, hand picked and battle tested by some of the most experienced and successful leaders.
Empower your team
Encourage participation
Different questions with different phrasing, presented to your team so they can finally find the words to participate and share ownership of meetings.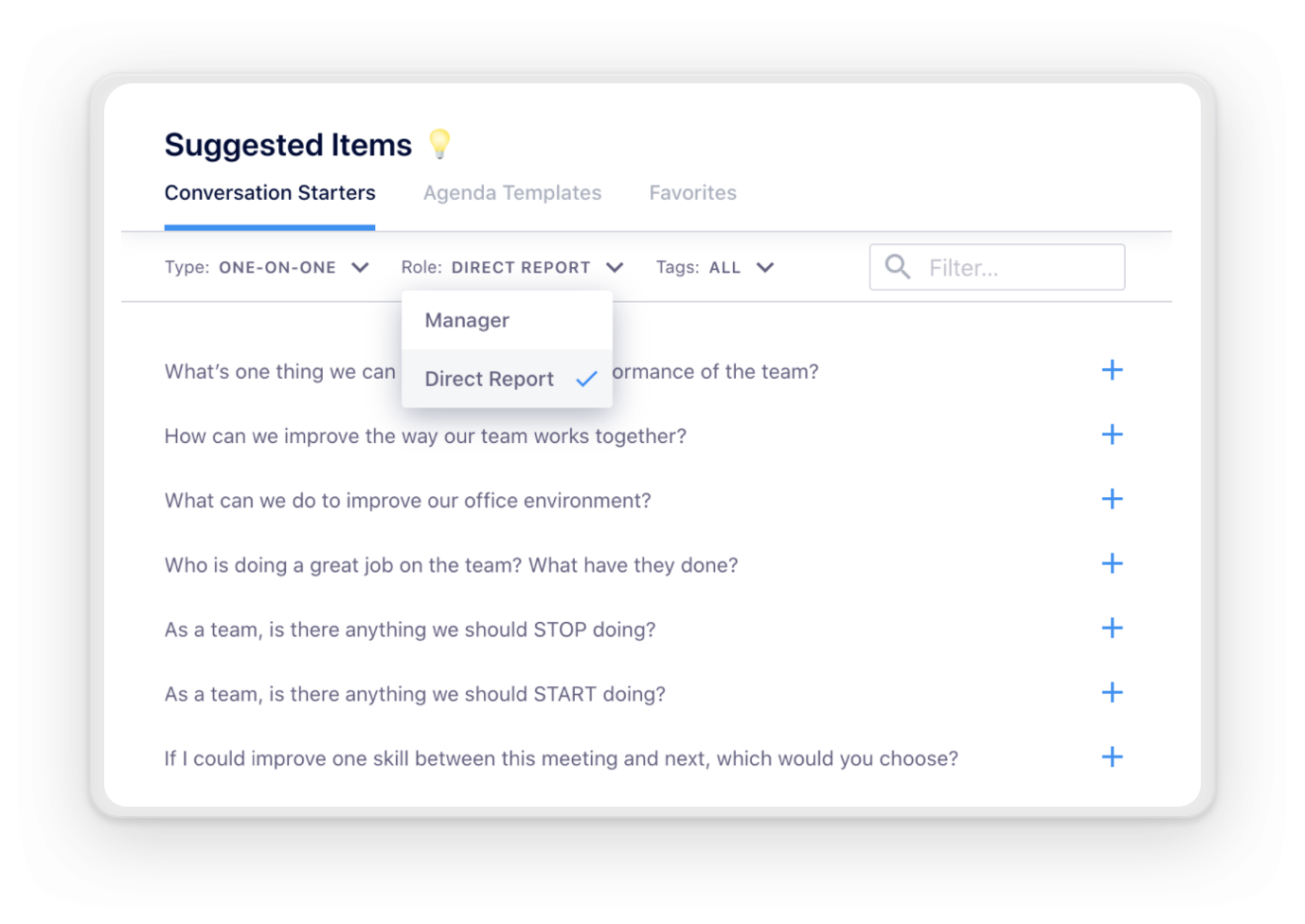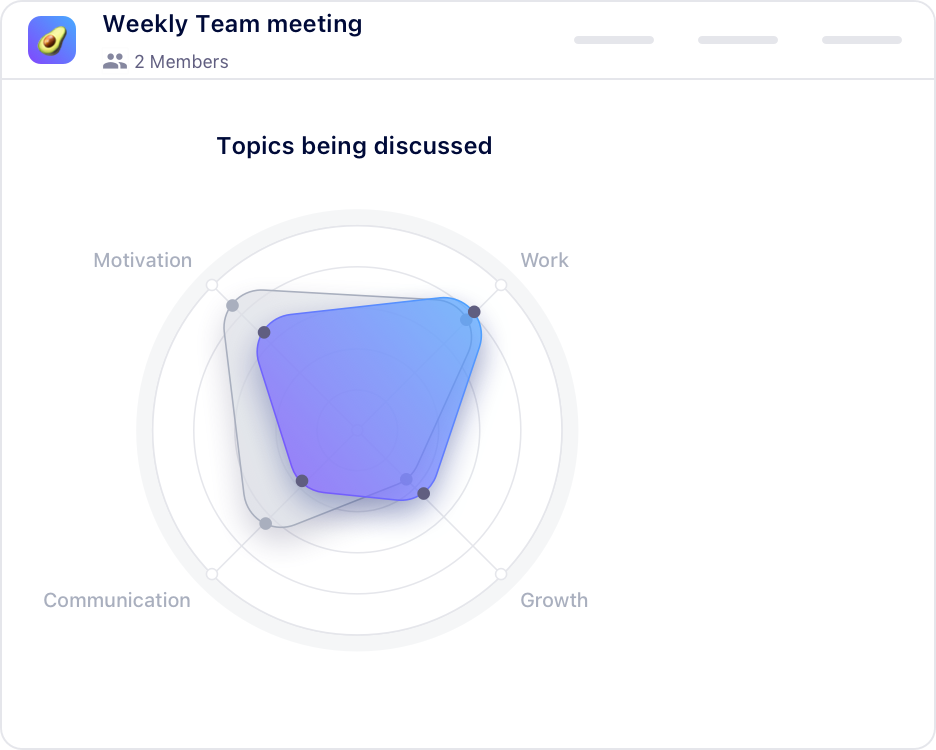 No more blind spots
Conversations won't go stale
Hypercontext keeps track of your meeting notes and suggests topic areas you don't normally cover to ensure you're having balanced discussions.
High-performing teams ask the right questions
The most valuable time a manager has with their team is during one-on-ones and team meetings. That's why we built Hypercontext: to make this crucial time more organized, efficient, and meaningful.
Features
Fuel your meetings with
More resources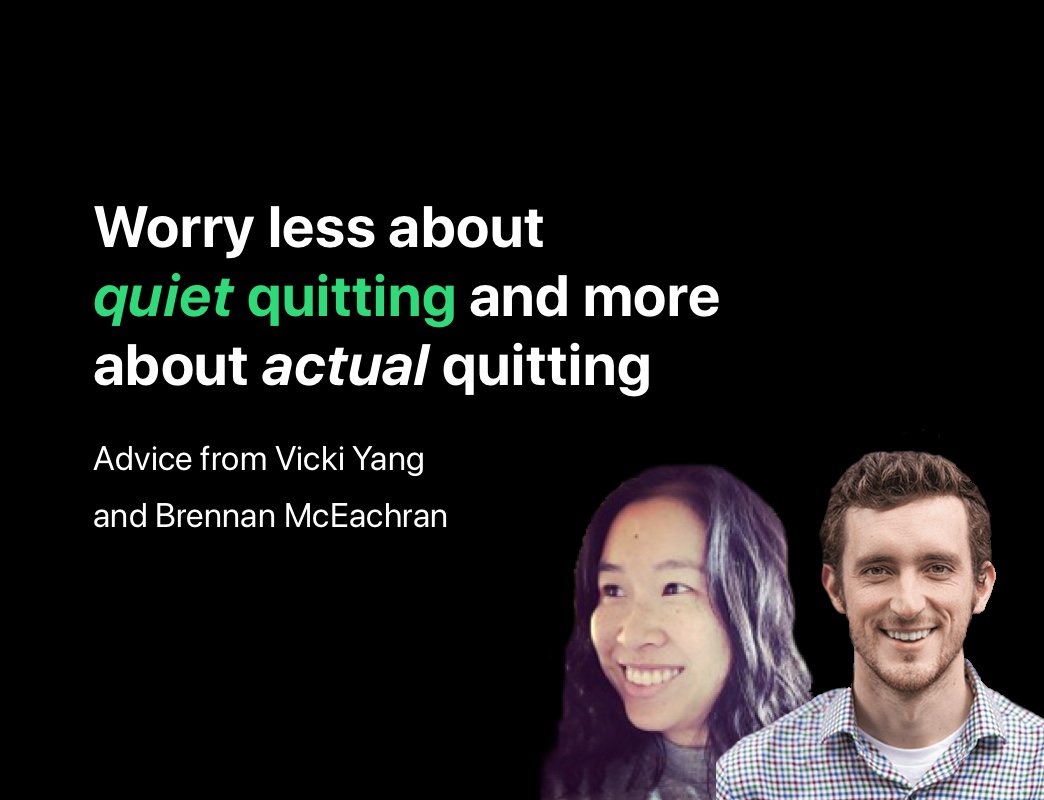 Everyone's talking about quiet quitting. In a recent live session, Hypercontext's CEO and Co-founder, Brennan McEachran and Bonusly's VP of Ops, Vicki Yang, shared insights on what the term really means, if it's a problem and how to avoid it altogether.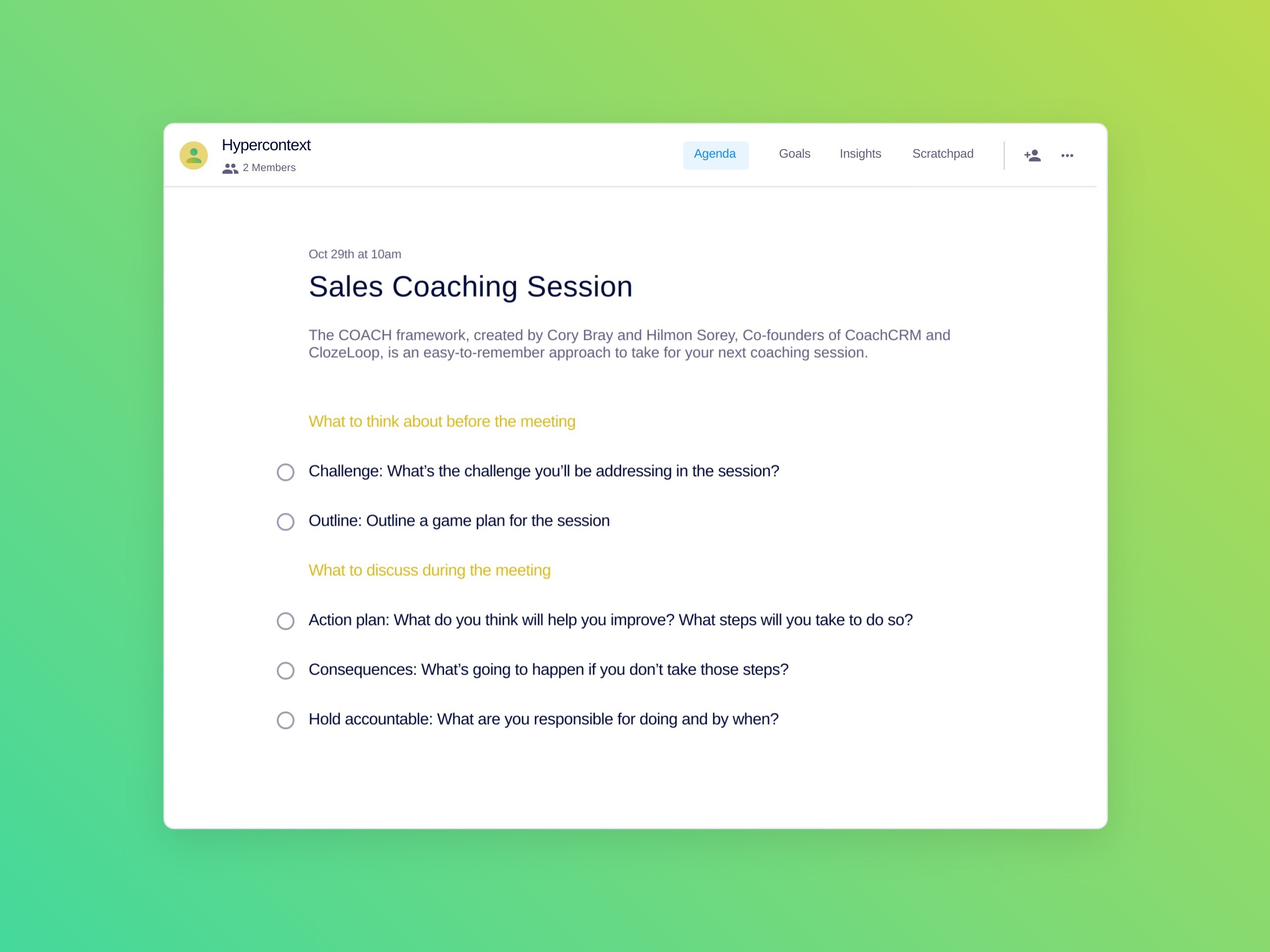 In this article, Cory Bray walks us through why coaching your sales team is critical and how to do it effectively.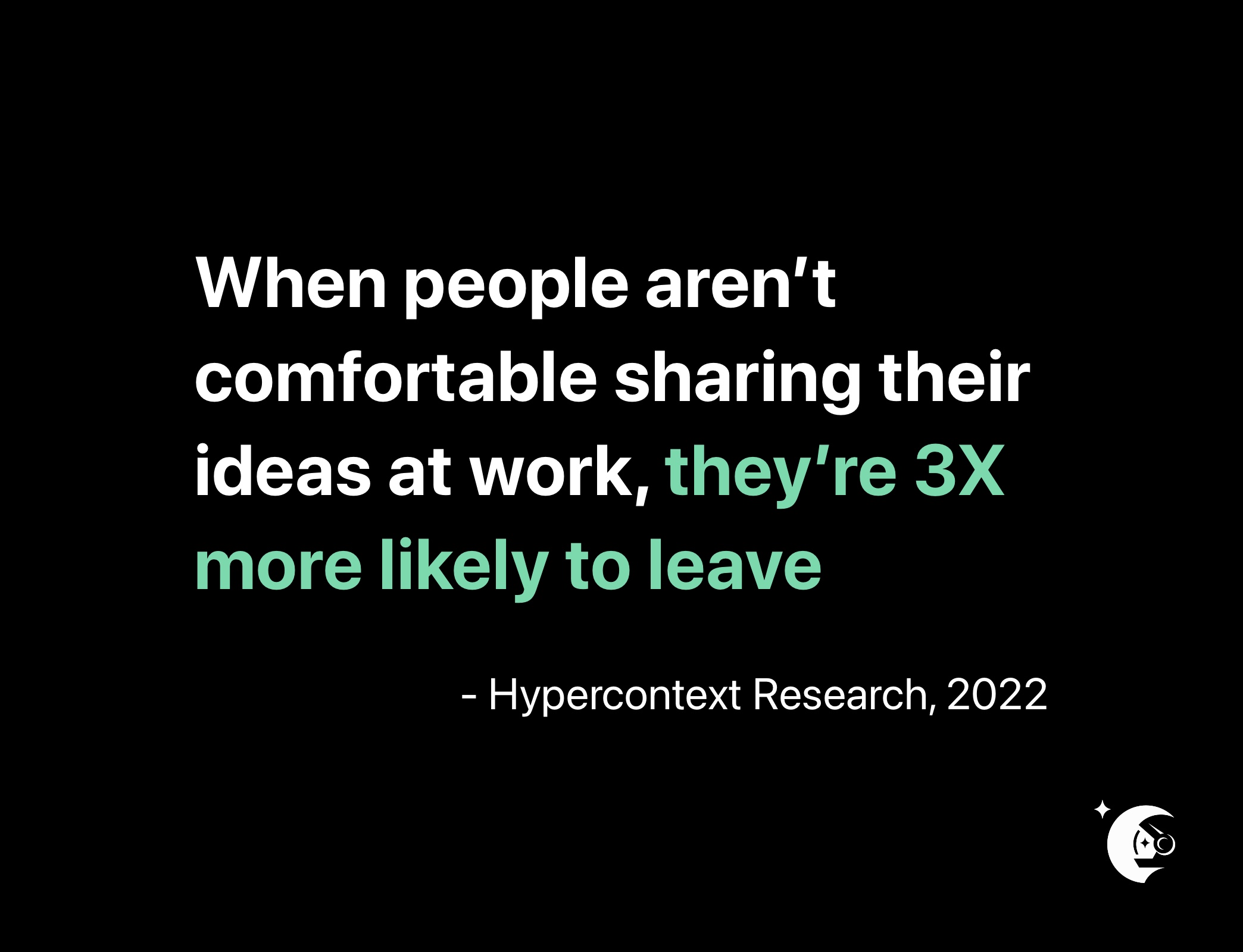 This article looks at the significance of making meetings more inclusive and tips for how to run an inclusive meeting.