Productive Meetings
Updated Dec 1, 2021
6 Considerations for meeting rooms when we return to the office
[wtr-time]
What will meeting rooms look like in a post-COVID world? Learn about 6 major considerations to help your team prepare for your return to the office.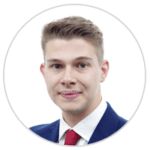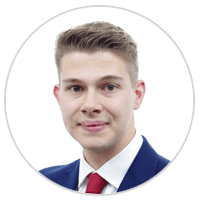 Dominic Kent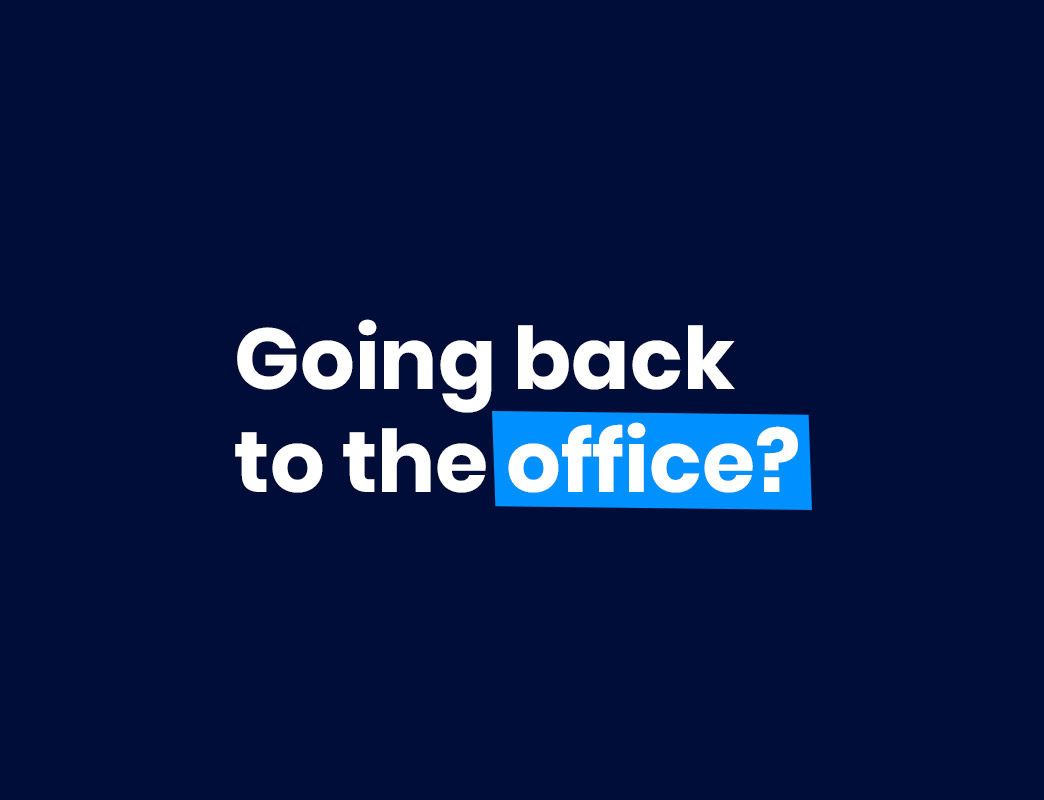 If your company's return to the office is keeping you up at night, it's just another item in a long list of things you shouldn't be having to worry about right now.
Remote work has taken over. Even in enforced circumstances, teams and individuals are loving the productivity gains and time back in their schedule.
But, will it last? What happens when employees return to the office? How do you facilitate a meeting in a safe environment?
As an IT Manager or even an HR Manager, you'd be quite right to be thinking about your meeting room setup when everyone returns to the office.
Whether that's this year, next year, or never, you've got some things to consider.
Has anyone gone back to the office yet?
What does a meeting look like in the future?
How do you have meetings in a socially distant environment?
What can you do to keep these meetings on track?
How do I get my employees back to the office?
How do you connect your meeting room equipment to your virtual meeting software?
Answers to all these and more follow in this post.
Has anyone gone back to the office yet?
If you're wondering if anyone is returning to work after lockdown, the answer is yes.
JPMorgan Chase, the biggest bank in America, asked traders in its New York-area locations to return to the office after a decline in their productivity levels.
A quick LinkedIn poll also suggested that some people have already gone back to the office.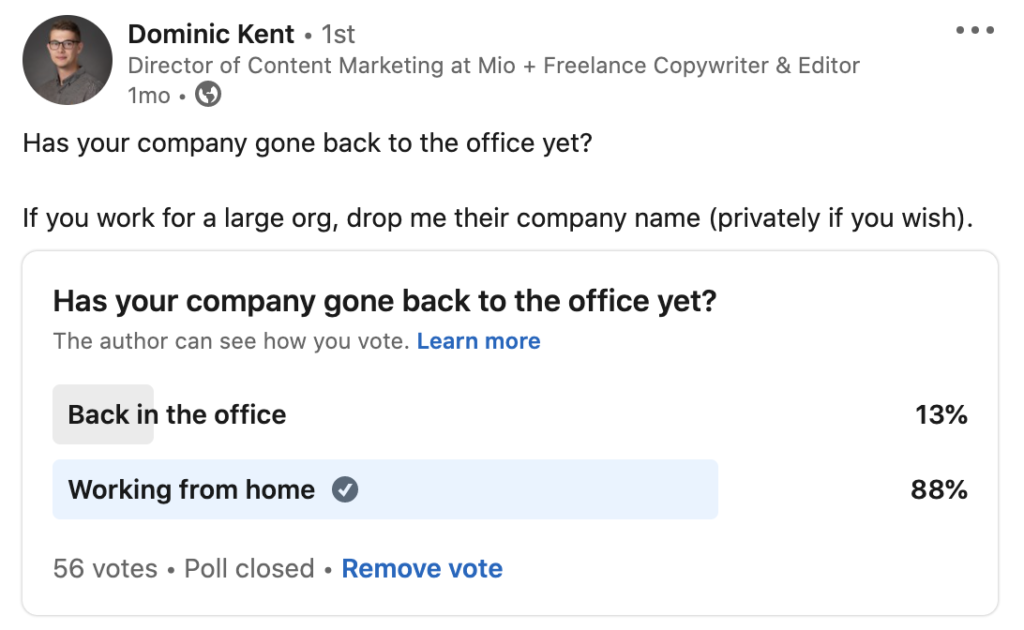 While large companies like Twitter and Shopify went remote pretty quickly and publicly, it's not been so public that businesses are returning to the office.
In the last ten years, companies like Yahoo, IBM, Aetna, and Best Buy changed their work-from-home policies and asked people to come back to the office.
David Bishop, Design Director at office design business, Oktra, commented in a Wired article that:
"Clients such as Gymshark and other large companies like Yahoo, IBM, and Deloitte have realised their employees are more productive in the office, and that they need their workspace to create a strong company culture."
As some companies are discovering remote work challenges, the desire to return to the office becomes a unique challenge IT and HR managers haven't dealt with before.
Things like employee burnout, lack of in-person interaction, and even missing the commute have been cited as reasons employees are looking forward to returning to the office.
Whenever this might be for your company, don't rush it. You need to ensure you're fully prepared for meetings of the future.
What does a meeting look like in the future?
We can't predict what meetings will look like in the future. But, we can suggest what is likely to happen—and how you can make them comfortable and productive for your team.
Rather than suggesting every meeting will be conducted using virtual reality (although Microsoft Teams Together mode helps with that), we'll start with the basics.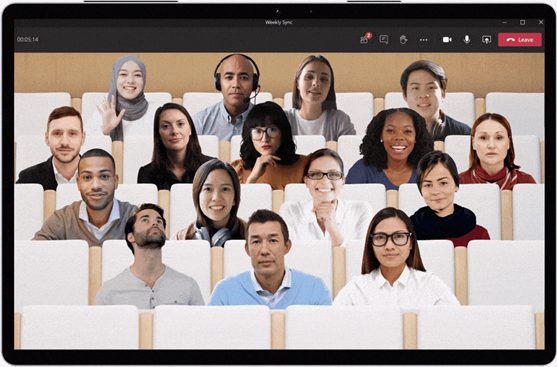 Real estate
Your real estate remains the same. You still have meeting rooms with the usual conference phone, TV or projector screen to share content, and in some cases, telepresence screens and other video conferencing equipment.
New kit
Unless you were fully prepared for meetings between in-office teams and remote attendees, you likely need some new video conferencing software and equipment. This might be more or better cameras or microphones. Most likely, you might need something more technical to stitch together your new and existing meeting hardware and software. More on that later.
Old kit
When you return to the office, your meeting rooms will greet you with exactly what was there before! This poses a challenge if you rolled out different software for remote meetings when everybody was forced to work from home. (More on that later).
People
You may not have as many people in the office as you used to but the dictionary definition of meeting is "an assembly of people for a particular purpose." You will still have people in a room. Although, in some cases, expect to see one or two people using a room to meet with remote attendees if their personal computer setup isn't as good as your meeting room.
As a leader, your number one focus when it comes to your people should be to keep them comfortable and safe in a strange environment.
Once you've covered the safety and comfort measures, there's the unique challenge of keeping everybody focused.
How can I keep my meetings on track?
Staying on track during a meeting is hard at the best of times.
But, when your team is fresh into the office after spending months or even a year out, they'll have things on their mind that didn't exist before.
Am I sitting too close to Jack?
Is Jill social distancing right?
What happens if another person comes into this meeting room?
To keep your meetings on track, you've got to stick with "old reliable"—the meeting agenda.
Only, sticking a meeting agenda up on a PowerPoint isn't going to cut it anymore.
Let's face it. It didn't cut it before either.
Instead of plain text and Google Docs, or worse, paper agendas, use the Hypercontext meeting agenda app.
Before your meeting, everybody contributes to the agenda so they know their part and what to expect.
During your meeting, keep focused by tracking action items, checking off completed tasks, and note who's accountable for each item.
Summarize items, assign next steps, and automatically send out the meeting notes after every meeting.
You can add Hypercontext to your Microsoft Teams, Google, or Slack account here.
How do I get my employees back to the office?
Okay, so you know what meetings are going to be like and you've got a tool to keep everyone on track.
So, how do you get employees back to the office?
Your biggest consideration here must be communication.
When creating a back-to-work plan, it must be clear. When your plan is clear there will be less risk and fewer people unsure of the protocol, and as a result, a smoother return to the office.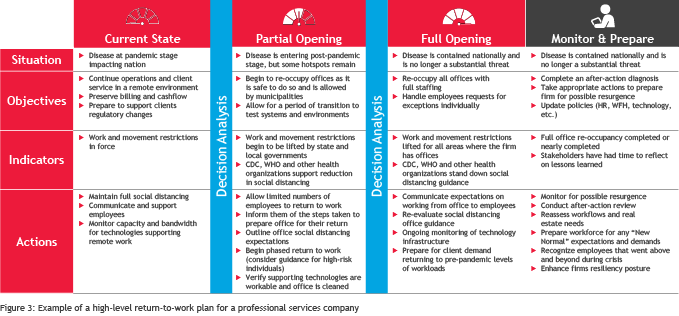 For the most part, try not to treat employees differently than before. You need to maintain the level of trust you had when they entered the office before. You need to maintain the level of trust you had when you said everyone could work from home.
With your new safety measures and social distancing rules, make them plain and obvious.
Promote them regularly without going over the top. You can do this by:
Adding a poster in every meeting room or office space
Adding a reminder in your restrooms to spend extra time washing your hands
Sending a weekly email to all staff
Pinning a message in your #general Slack channel
Briefing all staff in a company all-hands before your return to work
Staggering start and end times where possible
Preparing your communal areas and meeting rooms for safe and smooth meetings
How do you connect your meeting room equipment to your virtual meeting software?
Above, we mentioned meetings of the future will consist of both existing hardware and some new hardware and software.
Think about all the meeting rooms there are in the world. Most have Poly or Cisco screens and phones.
But, we know that there are now over 115 million Microsoft Teams users. And you can bet they didn't all have Microsoft Teams in their meeting rooms before the pandemic.
In fact, in a survey of enterprise IT managers, 62% of respondents who were using Cisco endpoints said they also use Microsoft Teams.
The solution to this conundrum is cloud video interop. Ultimately, this means you can join a meeting on a Cisco device from a Microsoft Teams meeting, for example.
If IT (and life) was simple, this would happen automatically.
In reality, it's a bit more technical. But, we'll help you out here.
When you combine two meeting room solutions together, you enable users of both apps or hardware to join via a single link.
How?
By stitching together both meeting solutions with a cloud video interop solution like OneMeeting, you consolidate all meetings onto a Microsoft platform.
The interop solution does the "stitching" in the background and meeting attendees (remote or in-person) receive a link to join any meeting. It doesn't matter if that's a Microsoft Teams meeting, Google meeting, or any meeting.
Editors note: Hypercontext users can overlay their meeting agenda through the Microsoft Teams integration or Chrome Extension. Once connected, your collaborative meeting agendas will open up in the tab during MS Teams video calls, or within Google Meet, allowing your team to focus on the agenda at hand.
By embracing video interop, you connect existing meeting rooms to your virtual meetings without troubling users or starting a long project.
For further information on cloud video interop, check out How to Make the Most of Your Virtual Meeting Rooms.