This article is based on research from our Ultimate guide to one-on-one meetings.
To have truly effective meetings, you need the right one-on-one manager tools. This is especially true when it comes to remote meetings – but it goes for face-to-face meetings too.
The wrong tools can mean tons of wasted time and energy. Like, don't get us wrong, we love Google Docs. But if you're copy-and-pasting your one-on-one meeting agendas and notes in Google Docs each week…that's time that could definitely be better spent elsewhere.
But also, using – gasp! – no technology at all and sticking to a simple pen and paper can lead to problems too. Following up is a challenge ("What was that doc I needed to email them…?") and being able to easily search back previous conversations is much harder, both of which can mean added strain on your relationship with your employee.
On the other hand, the right manager tools for one-on-one meetings will keep things organized and running smoothly, no matter what – so you can focus on the meaningful conversation.
Here are three one-on-one manager tools that you should have on hand, every single time:
A calendar tool 📅
Why: Unscheduled meetings fall through the cracks! And that's a big no-no for one-on-ones with employees – it's crucial that your meetings are taking place regularly, with as little rescheduling and cancelling as possible. Formally scheduling your one-on-one meetings with a calendar tool will help to ensure that you're having them on a regular, ongoing basis.
Our recommendation: Google Cal or Outlook are both solid go-tos (plus, both sync seamlessly with Hypercontext!).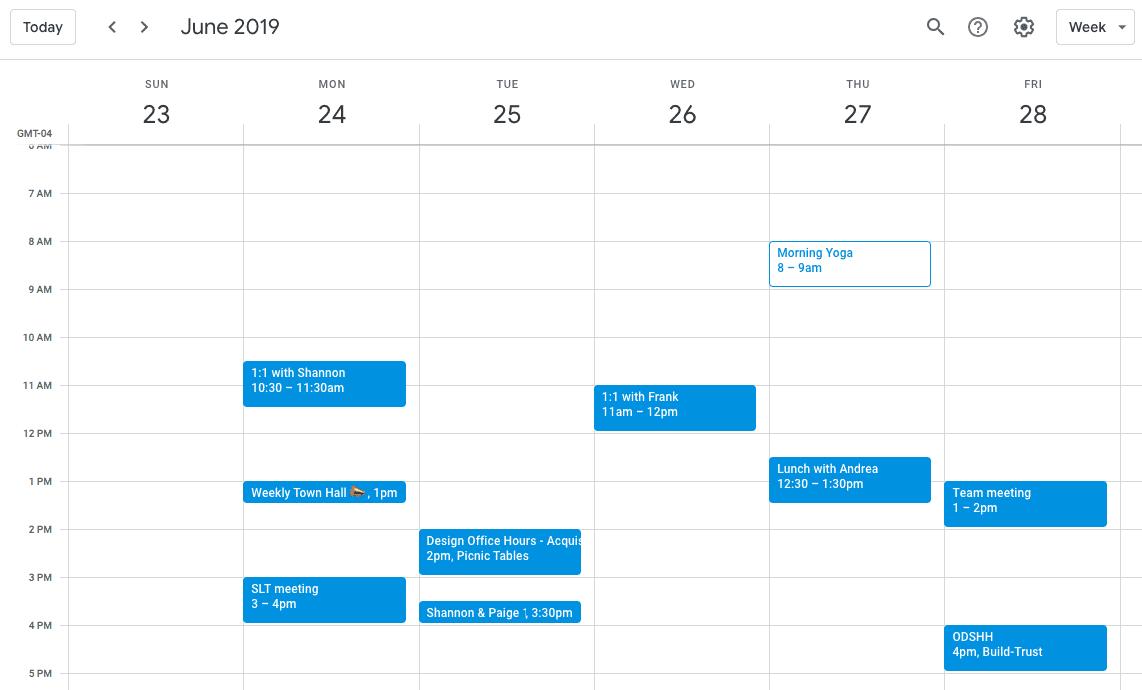 A one-on-one agenda tool 💻
Why: Using a shared online agenda means you can both add items ahead of time – and prepare accordingly, so you're not going into one-on-ones completely blind. It also means meeting notes and assigned next steps are in a central location, so post-meeting follow-up (and performance review season!) is easy.
Our recommendation: Uh, Hypercontext, of course! Our agenda template tool makes it easy to create and share one-on-one agendas – plus, our iOS and Android apps let you take meetings out of the office! We even have one-on-one templates and in-app recommendations for one-on-one questions to help you go deeper with your conversations!
A video chat tool 🎥
Why: This is obviously a must-have for remote teams. But even if you don't manage remote employees, it's a good idea to have a video tool at the ready for the days where one of you is WFH or working out of the office for any other reason – that way you have one less excuse for cancelling or rescheduling one-on-one meetings!
Our recommendation: We like Zoom or Dialpad for video chats and remote screen sharing – you can join a meeting in a single click, which means less opportunity for technical glitches 😖.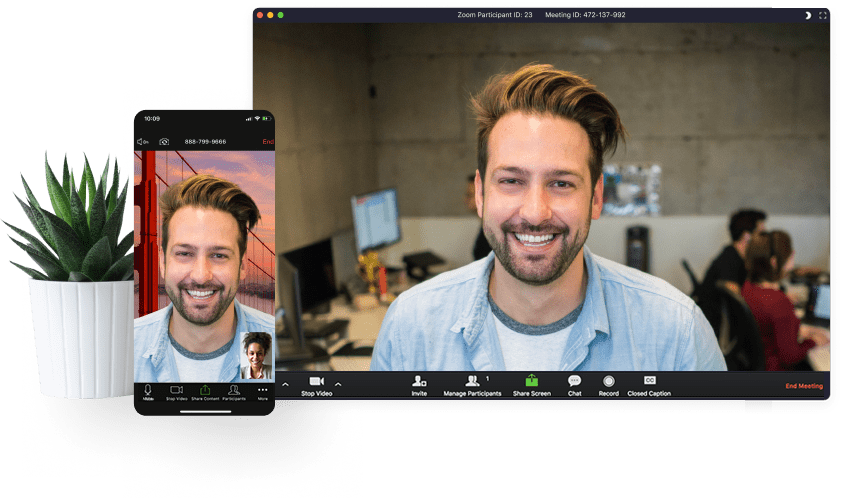 ---
There's so much more that goes into amazing one-on-one meetings! For more templates, checklists and expert tips, read our Ultimate guide to one-on-one meetings.