We're excited to announce that SoapBox will be recognized as one of the 50 Most Innovative Workplaces at The Elevated Awards on May 8! 🍾🏆
In partnership with NewCo, The Elevated Awards were created to celebrate companies that are committed to creating an innovative workplace through a passionate vision and purpose, a commitment to employee wellness, a killer office space and much more.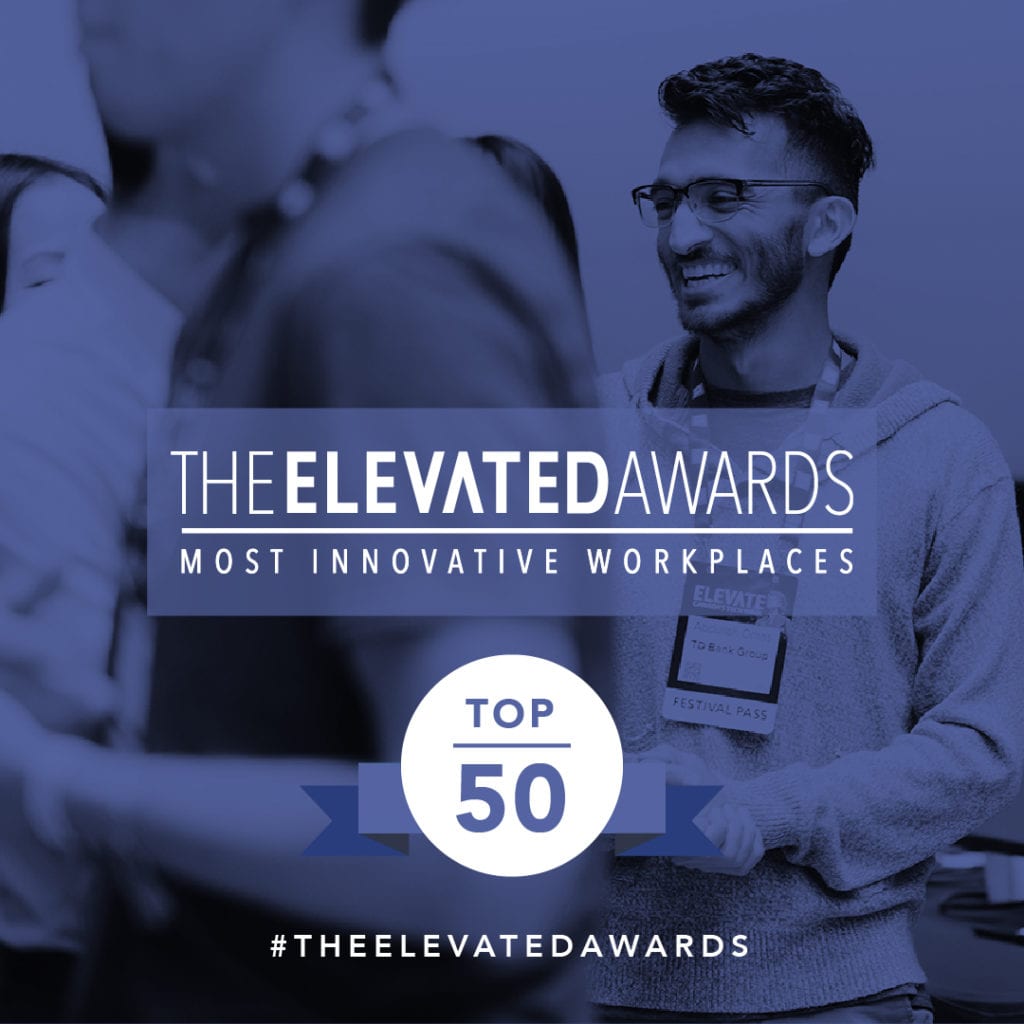 "This is a huge honour for us," says SoapBox founder and CEO Brennan McEachran. "Our team is driven by the idea that workplaces – and management – need to change, and they've done so much hard work to help us achieve this goal through our app. So to be recognized as an innovative workplace means a lot to us."
SoapBox is thrilled to be honoured as one of the 50 Most Innovative Workplaces – plus, we're shortlisted as a finalist for the Health & Wellness awards category.
"Wellness has been a focus for our team since the very beginning," says Brennan. "We believe that people work best when they're happy and healthy, and I'm so proud of our team for continuing to make this a priority."
Thanks to the Elevated Awards team for this honour!
📣 Psst…like what you're hearing? We're hiring! Check out our openings on our careers page.