We're excited to announce an exciting new addition to the Soapbox experience: Today.
The Today feature was built with busy managers in mind. When you have a day (or week!) filled with team meetings and one-on-ones, it can be hard to stay organized and focused.
Today shows you all of your day's team meeting and one-on-one agendas in one magical place, so you can keep focused and productive from your first coffee ☕ to your last happy hour beer 🍺.
The Today page shows all your upcoming meetings and one-on-ones for the next seven days. Review agenda items, end finished meetings, schedule new meetings and more – all from your awesome new command central. You can even see upcoming work anniversaries and birthdays, so you never miss an important date again.
It's like the best assistant you've ever had – in digital form 🤓.
Check out Today…today! Log in to Soapbox and click on "Today" in the top left corner (and if you have Soapbox bookmarked, be sure to update your bookmark to the Today page!)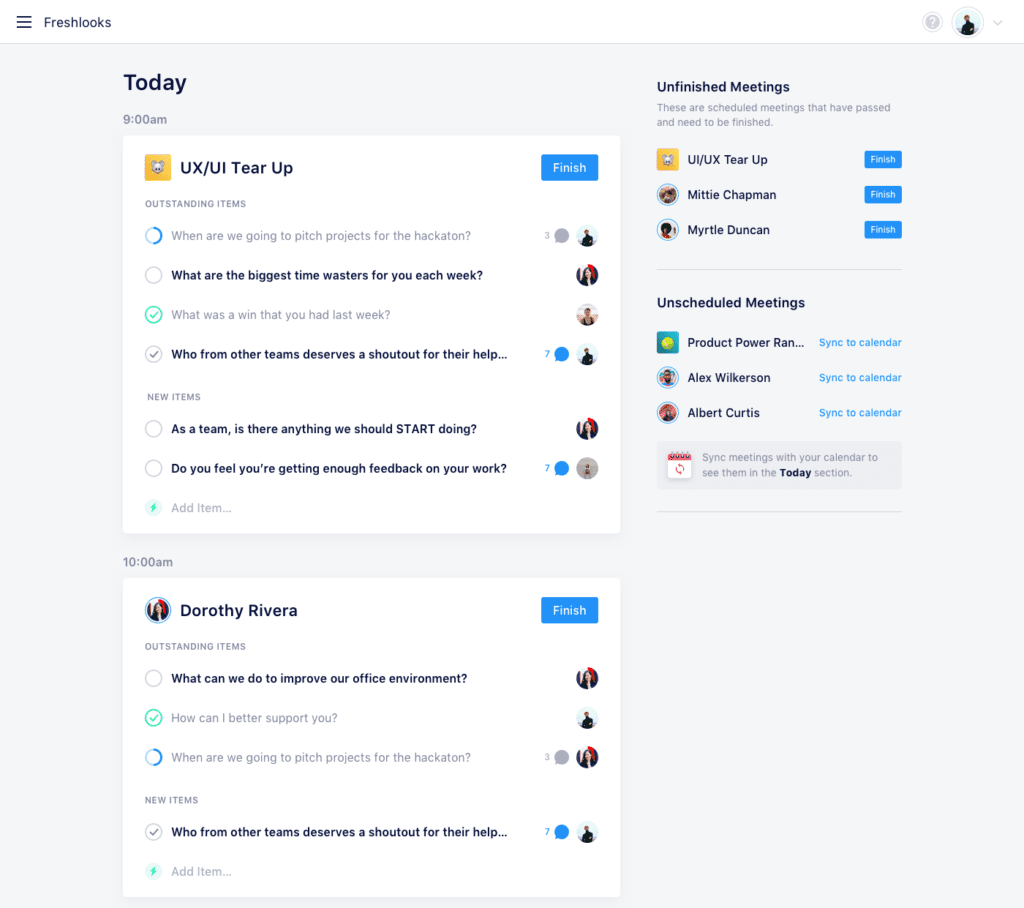 Not using Soapbox yet? Join now!