Communication
Updated Apr 8, 2022
Effective team collaboration – Benefits, strategies and tools
[wtr-time]
Learn how to collaborate better within your team and cross-functionally to improve overall productivity, employee engagement, and morale.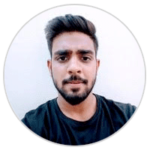 Mohsin Ansari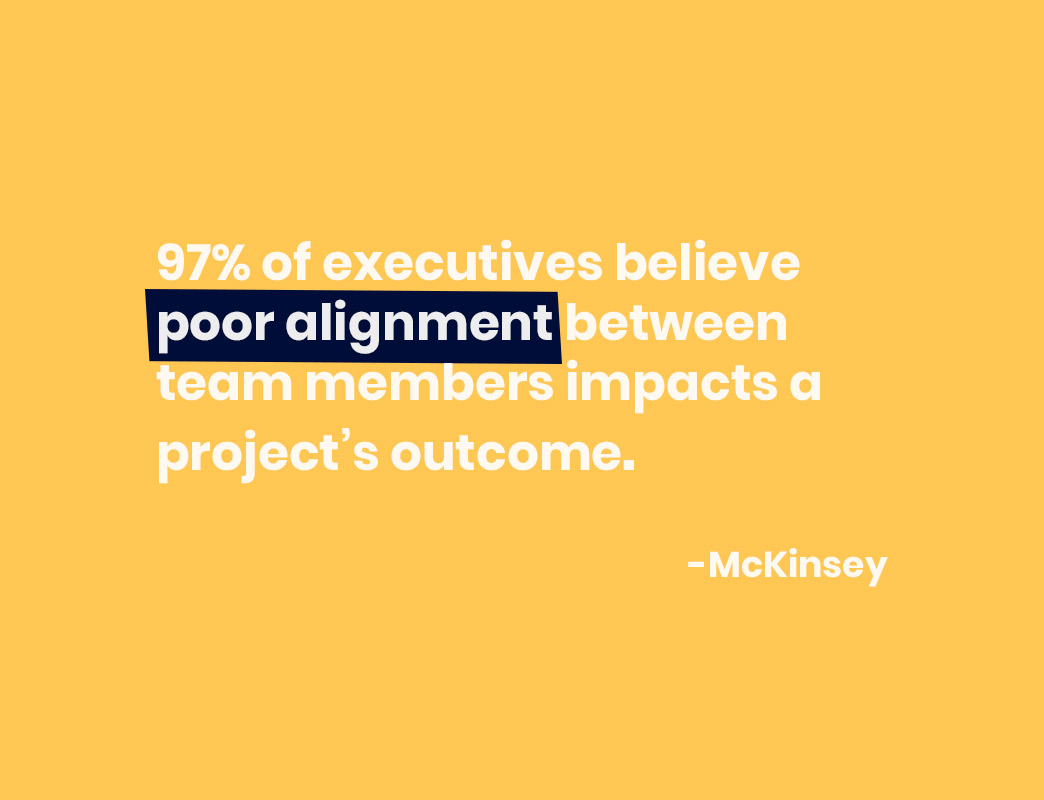 A McKinsey study found that 97% of executives believe poor alignment between team members impacts a project's outcome.
On top of that, a Salesforce report found that 86% of employees surveyed felt that a lack of collaboration and ineffective communication were responsible for workplace failures.
It's evident that team collaboration can make or break a team, and a company's, overall success. So, if this is the case, why do most teams struggle with collaboration and how can they improve the work with one another?
75% of employers find collaboration "very important", yet only 18% of them evaluate their employee's performance in the context of communication and teamwork skills.

– Queens University of Charlotte
In this article, we'll walk through:
What are the benefits of team collaboration?
The most measurable benefits of team collaboration are, of course, less time spent in unproductive meetings and more money saved. Collaborative workplaces see increased levels of trust, employee engagement, retention, and productivity. All in all, there's more to collaboration than meets the eye:
Collaboration improves employee performance
It is no surprise that collaborative teams finish tasks faster and meet deadlines more efficiently than non-collaborative teams. According to a Stanford study, even the perception of acting as a team increases an individual's performance. The study found that participants who worked collaboratively committed to their tasks 64% longer than those working individually.
Put simply, the study concluded that workplace collaboration instills a sense of common purpose in employees and motivates them towards a common goal.
Collaboration brings teams closer
A silo mentality is one of the most common problems in large organizations — certain departments are reluctant to share information with employees of different divisions (despite working in the same company).
This type of mentality not only causes communication breakdowns, but also hinders productivity, and turns your employees into narrow-minded thinkers.
Due to the lack of information flow, silos lead to poor decision making, lower employee morale, toxic corporate culture, and eventually creates a decline in customer experience and customer satisfaction.
If you've realized that certain teams or employees in your organization are operating in isolated silos — that they rarely interact with each other — you might want to put together cross-functional teams, which will open up new lines of collaboration.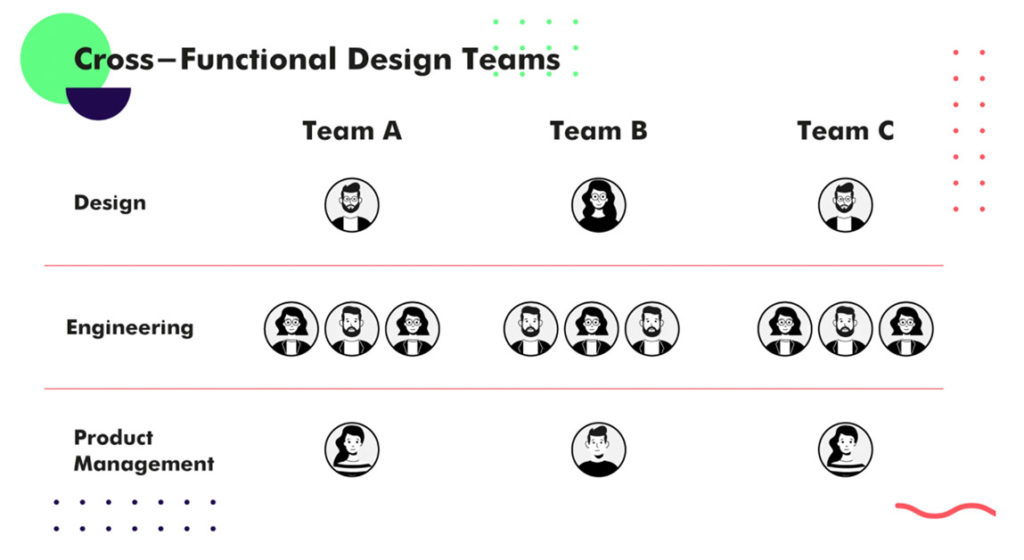 In short, you can use collaboration as a medium to break down some walls among your employees, create a unified vision, and tighten up connections across departments.
Collaboration results in higher retention rates
Since collaboration lays the foundation for a more connected, informed, open, and engaged workplace, it appeals to both the current and future employees (at least more than the siloed organizations).
Not that collaboration has a direct impact on employee retention, but what it does is encourage a more open work culture within the workplace. And it is this culture that keeps your employees committed and loyal to your organization.
Collaboration improves employee engagement
Beyond boosting employee morale and productivity, collaboration also drives employee engagement.
Improving teamwork builds the spirit of camaraderie among the team members, and ultimately leads to fully engaged workers who embrace new projects not as a burden but as an exciting challenge.
That means you can leave your employees to accomplish their goals, without micromanaging your team through multiple check-ins and reviews.
Collaboration leads to faster production and higher efficiency
Turns out, collaboration has a huge impact on an organization's production process as well. A study found that collaborative teams perform five times more than non-collaborative teams because they feel motivated towards a common goal.
With a collaborative team, you unlock the ability to bring products to the market at a faster rate because teams are involving other stakeholders in the process sooner. For example, if your product team is launching a major feature for your app, a great idea would be to involve marketing before it's released. That way they can build out a proper go-to-market strategy that will yield better results than a rushed ad-hoc campaign.
A collaborative team is capable of achieving results that would require unfeasible resources and take unreasonable amounts of time for an individual to obtain.
Collaboration means more creativity and better problem solving
At one point or another, every business or creative professional experiences a creativity block — a wall they can't think beyond. The ideas just don't seem to flow. But in a collaborative workplace, group brainstorming becomes a regular part of the business where each member gets a chance to provide better input, find a smarter solution, and contribute to solving any obstacle standing in their way of achieving the goals.
As collaboration brings varied talents together, it makes a pool of different knowledge and skills. And when experienced and competent people work together, a team's problem-solving approach is better too. It also allows teams to switch between focused and diffuse modes of thinking, unlocking new ideas as a group and then executing them as individuals.
Collaboration increases learning possibilities
When working as a team, people participate in group interactions and long discussions — this gives them a chance to learn more, gain a new perspective, and find new ideas. With a more hands-on-deck approach, everyone has a chance to increase their individual learning potentials as well.
To put it another way, the ideas shared in a collaborative culture helps maximize a team's chance to learn from each other's experiences and approaches to problem-solving.
Alright, we've established that collaboration is the cornerstone of any successful organization. However, despite all the benefits, it does not always work well; it generates as much friction as it does productive output. That's why most organizations fail to create a strong collaborative culture. And this takes us to our next question:
Why does collaboration fail?
Effective collaboration can dramatically improve a team's performance, productivity, and efficiency. Yet, most organizations today fall into the "collaboration trap" (more on this later) and fail to collaborate.
From doubling work due to a lack of communication to misalignment across teams, poor collaboration can lead to huge losses for organizations.
Why does this happen?
There are many factors that lead to failed collaboration, the main ones being that:
It's not built into your team's processes and
You're not communicating enough.
When looking to improve your team's collaboration, try asking yourself:
Is your team communicating with one another?
Is there a defined process for core functions or repeated tasks (like standard operating procedures)?
Do you keep the team accountable for not only getting things done but keeping everyone in the loop on their progress?
Do you have the right tech in place to make collaboration easy amongst your team and with others as well?
Is everyone on board with that tech stack? In other words, were they involved when making the decision of how the team can best collaborate with one another?
Do you have too many tools in your tech stack, creating more busy work for your team?
If the answer to any of these questions is 'No,' you already know why collaboration is failing at your workplace.
While there are a number of reasons why collaboration fails, the main culprit is ineffective communication. Without proper communication, effective collaboration is impossible. It instead leads to a collaboration trap.
What is the Collaboration Trap?
Collaboration burnout is a feeling that can range from apathy to tension, to a sense of feeling overwhelmed. It limits the overall effectiveness of a team and eventually creates a collaboration trap for everyone involved.

It's not the fault of your team members. It's a fault of team management for putting too much on their plates, without proper communication and planning.
How can teams collaborate effectively and avoid the collaboration trap?
Well, collaboration is not a vague aspiration but a measurable value that requires a strategy. Creating a collaborative team environment is no simple feat, but it's possible. Here are a few ways of building a strong collaborative culture:
1. Create a collaborative culture
As a manager, you're leading the charge for fostering a culture on your team that fuels collaboration; One that is built on trust, accountability, and open communication.
To develop a collaborative mindset, train people to speak about their objections. Make sure they are aware of the rules of engagement. Instead of idealizing collaboration, portray it to your team in a more realistic, human way.
You can create a collaborative culture by:
Treating knowledge as an essential business commodity
Encouraging knowledge sharing and lessons learned
Creating opportunities for your team to collaborate with one another and other teams
Promoting active listening
Having one-on-one conversations
Prioritizing accountability and process
Creating an inclusive environment
Making meetings more efficient by outlining the goals for everyone
Kotler's Change Management Model

For this step, you can apply Kotler's Change Management Model and implement the following 8 steps:

Step 1: Create urgency
Make collaboration the gold standard for your team. Paint a picture for them on all of the things they'll be able to achieve as a team if everyone gets on board.

Step 2: Form a powerful coalition
You can't be the only champion for improving collaboration within your team and cross-functionally Other leaders need to be on board as well and foster that culture within their own team.

Step 3: Create a vision for change
What values are you striving to practice? How will practicing these values affect your team and their day-to-day work?

Step 4: Communicate the vision
Talk often about your vision and address employee's concerns and ideas.

Step 5: Remove obstacles
Identify employees who are restricting the change and build an understanding of why they're restricting change.

Step 6: Create short-term wins
Give your employees a taste of victory. Don't forget to celebrate these wins too!

Step 7: Build on the change
Set new goals and build on your momentum.

Step 8: Anchor the changes
Make these efforts stick. Whether it's creating standard operating procedures or recognizing the effort, you'll want to anchor these changes.
2. Plan, act and track together
When teams plan together, it's easier to spot risks and solve problems before it's too late. Agreeing on a project statement, methodology, responsibilities, and requirements will avoid any confusion during the execution of the project.
This information can be updated and maintained in your team collaboration tool for better transparency and future communication.
Plan together:
Run a planning session with everyone (via video conferencing, screen sharing, chat)
Create a draft plan and collaborate on it (through highlights, comments, and markups)
Create standard operating procedures collaboratively to ensure projects run smoothly
Similarly, your team needs to work together as a cohesive unit. Start by outlining responsibilities, how you'd like to work together, and schedule team meetings as needed.
Act together:
Once you have a plan in place, ensure that the team is working collaboratively with one another.
During project update meetings, use a collaborative meeting agenda to ensure that everyone's voice is heard
Encourage people to lean on one another when they need help, advice or an extra set of eyes
Discuss and resolve issues collaboratively so that you can gather the best idea to move forward
Make sure everyone has access to information on important documents and a place to check on progress
Track together:
In an effort to reduce unnecessary or noisy communication, whether it's via email or chat apps like Slack, have a shared place where people can document their progress. This will include tracking and sharing information like:
Tasks status (In progress, finished, etc.)
Challenges and blockers
Relevant documents
Who is accountable for which tasks
3. Avoid collaboration burnout
Tech tools and team communication software can increase productivity, but there's no denying the fact that overuse of these apps can create a collaborative overload.
If you are making your employees use too many applications, you are draining both their focus and energy. Instead of making your employees jump from one software to another, consider the tools you absolutely need to operate effectively as a team; Ditch the rest.
To cut your homework short, I've put together a list of some great team collaboration tools you should consider:
Team collaboration tools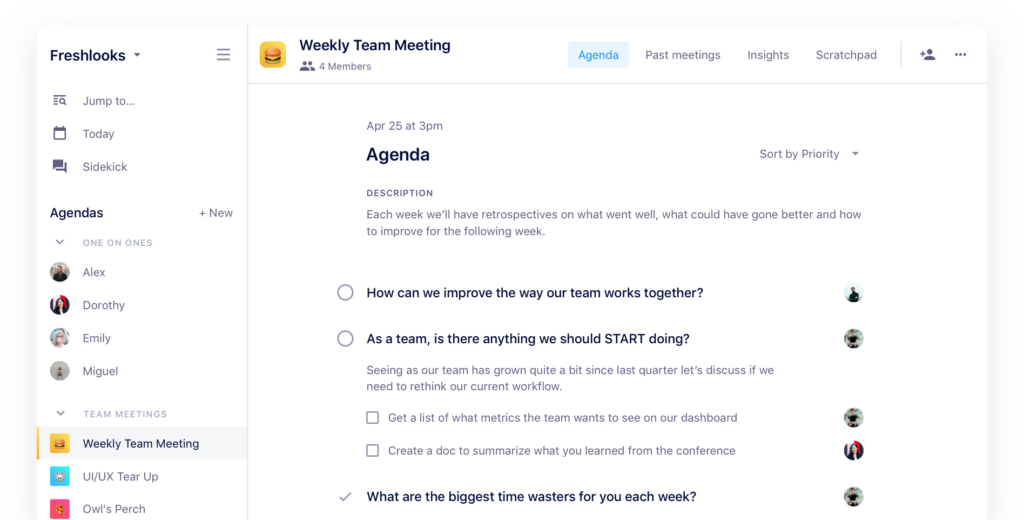 Hypercontext is built for team managers to have more productive team meetings, discussions, and one-on-one meetings. With Hypercontext, you can create shared agendas, assign next steps, take meeting notes, and collect feedback without leaving the apps you're already using.
Have better meetings with Hypercontext:
Create collaborative meeting agendas for every meeting
Add context and ask questions before or during the meeting
Access over 500 suggested meeting questions that spark great conversations
Assign next steps to keep the team accountable and productive
Automatic post-meeting surveys to track meeting effectiveness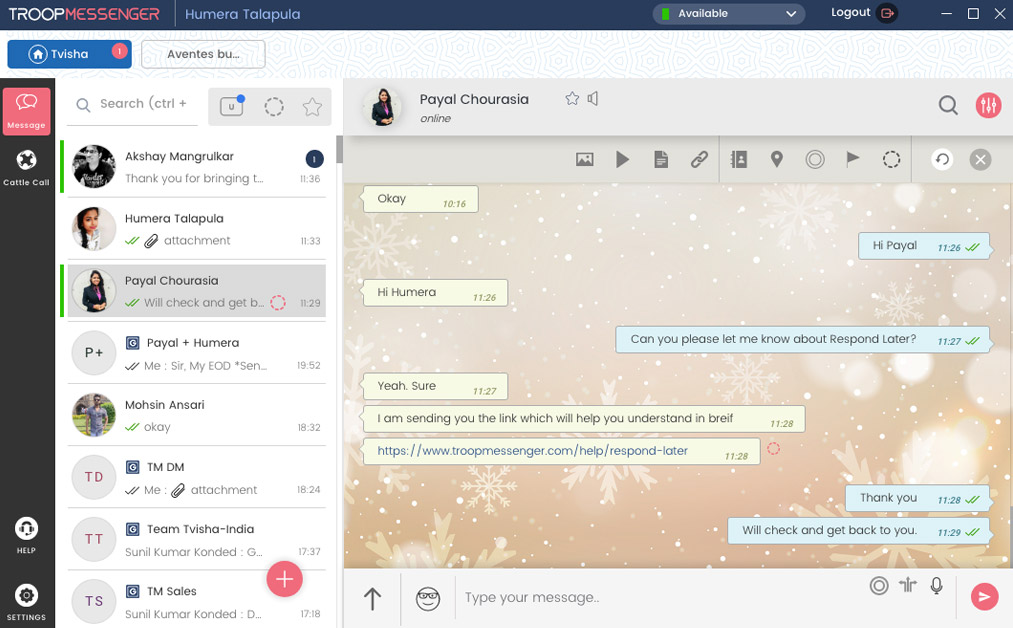 Troop Messenger, an office chat software, offers a wide range of team communication and collaboration features such as group conversations, one-on-one messaging, file previews, and screen sharing to deliver uninterrupted work-flows.
Features that maximize Troop Messenger's potential as an office chat app:
End-to-End Encryption
Filters (links, attachments, etc)
Video calling and screen Sharing
Unlimited chat history
Integration with Dropbox, Drive, and LDAP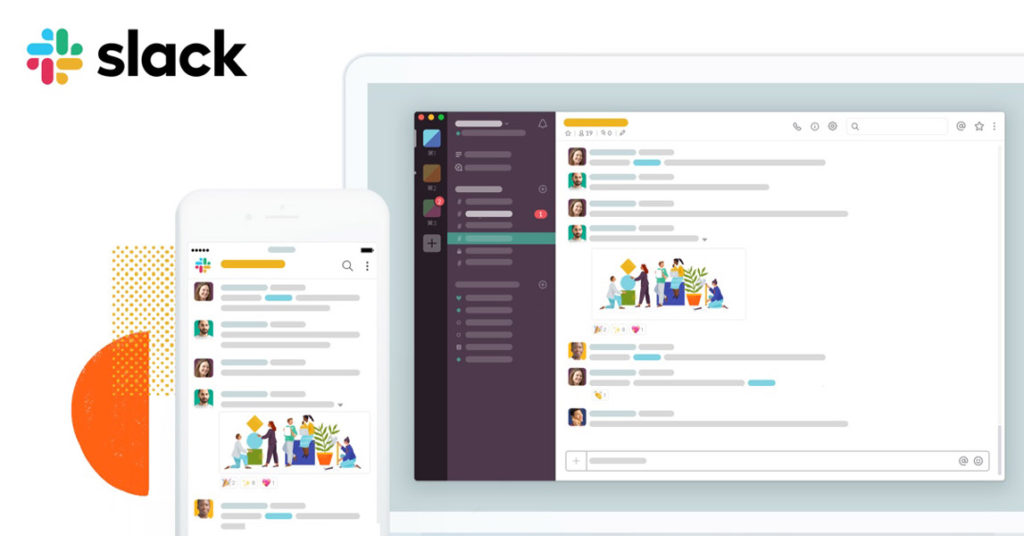 Slack can help your team coordinate and communicate from anywhere. In addition to its freemium plan, Slack offers paid features for small to large businesses with an impressive list of collaboration-focused features.
Features that maximize Slack's potential as a team chat app:
Pinning messages
Advanced search modifiers
Reference links to channels
Shared channels across workspaces
@mentions and references
Conduct polls within the channel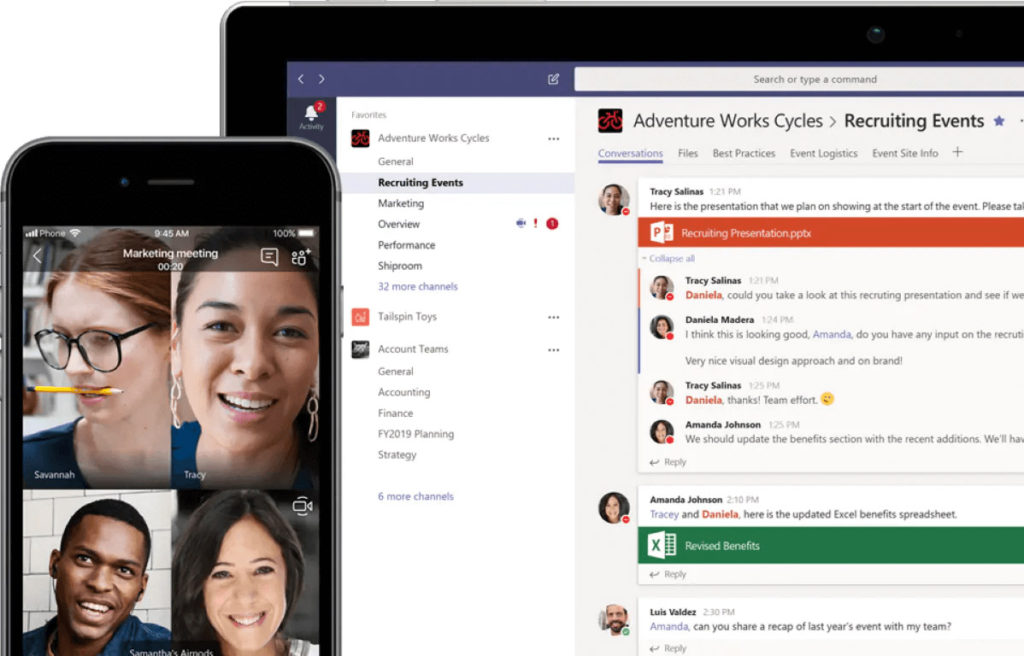 This chat-based collaboration software is a great tool for remote and distributed teams to collaborate via document collaboration, file sharing, messaging, video conferencing, and more
Features that maximize Microsoft Teams potential as a team chat tool:
@feature and @mention
Organization-wide teams
Real-time chat history across devices
Tabs for frequently used documents
Team chats and private discussions
Whiteboard
Built-in and custom tabs
Check out this in-depth guide on setting up Microsoft Teams meetings.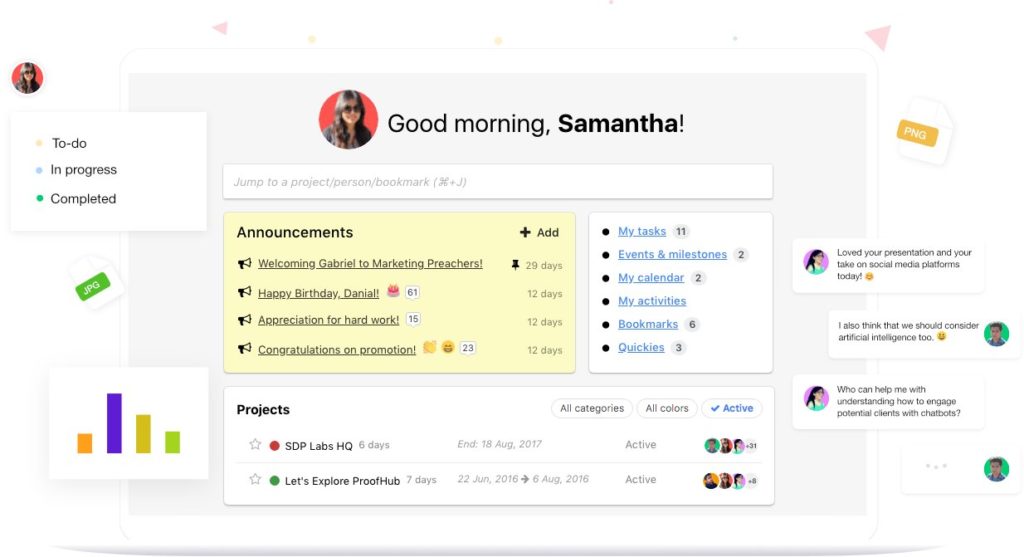 ProofHub is an all-in-one project planning and management software that is packed with all the features and functionalities your team needs to collaborate faster and with better efficiency.
What makes ProofHub great:
Review, annotate, and proof documents with markup tools
Personalize the ProofHub account with your own logo and branding
Multilingual interface to eliminate any language barriers
Visualize task stages with Kanban Boards
Plan and track projects with Gantt Charts
Set time estimates, and time-tracking
You can compare these team chat tools, review their features and functionalities and find the one that's a perfect fit for your organization.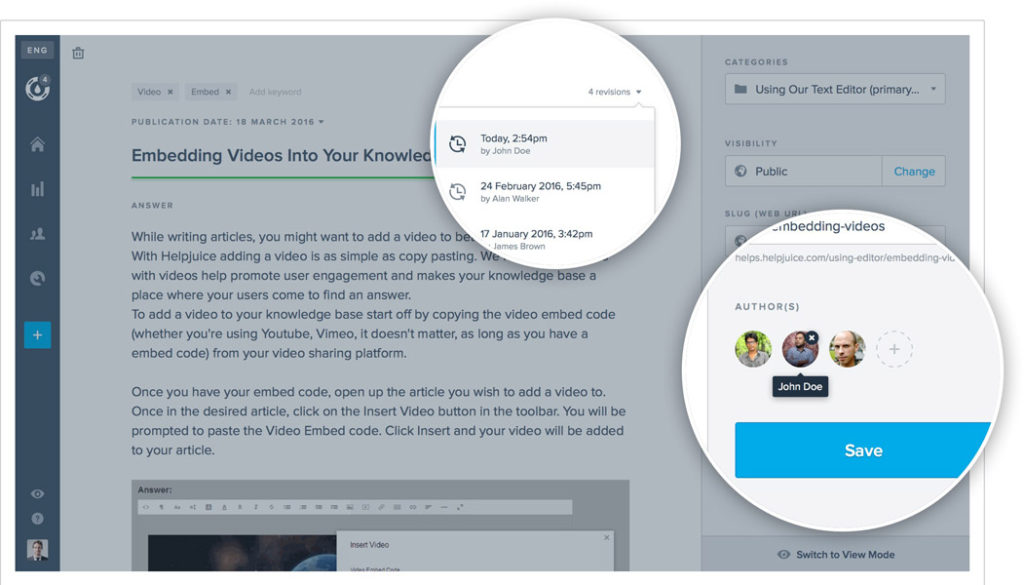 Helpjuice's knowledge base software empowers employees to collaborate and learn by making it easy to collect, organize, and share information via a centralized, searchable hub.
Capture, store, and share knowledge and information
Commenting inside articles to collaborate with other authors
Multiple author attribution on an article ensures credit is given to all collaborators so they don't hesitate to share their knowledge
User roles control to ensure that the right people are contributing
Version control makes it easy to manage the various contributions of collaborators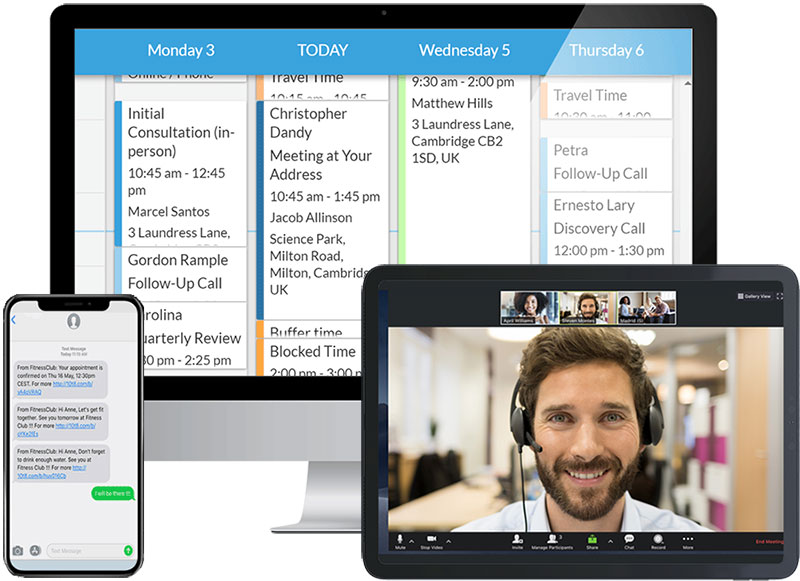 10to8 is an online appointment scheduling system that helps remote teams book internal meetings with teammates and even schedule appointments with clients. Team members can easily see others' availability and arrange daily catchups or weekly cross-department meetings. This way they can stay on the same page and avoid ad-hoc calls that decrease productivity.
Features that make 10to8 a great calendar tool for collaborative teams:
Time zone management
Direct integration with Zoom Video Conferencing
2-way sync with Google Calendar, Cal, Outlook, Exchange, and Office 365- shared calendar and availability management
Add multiple team members to meetings
Specify who can attend which services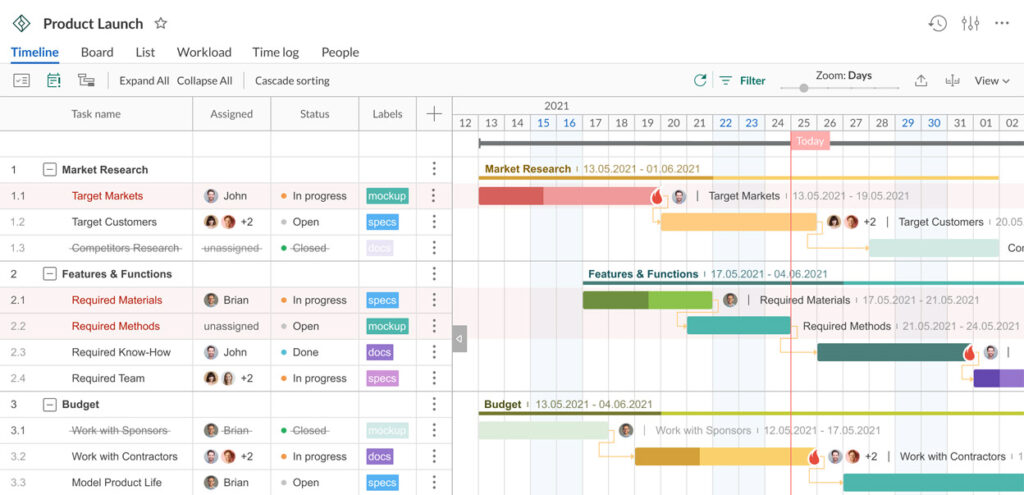 GanttPRO, a Gantt chart-based tool, offers a robust set of features for efficient project management and team collaboration. With GanttPRO, you can create, assign, and manage tasks, communicate and collaborate with team members, manage resources, log time, and more.
Team collaboration through comments, attachments, mentions, and notifications
Short learning curve with an easy-to-use interface
Different project views: a Gantt chart timeline, board view, tasks list
Time log for precise time tracking
Integrations with Slack, Microsoft Teams, and more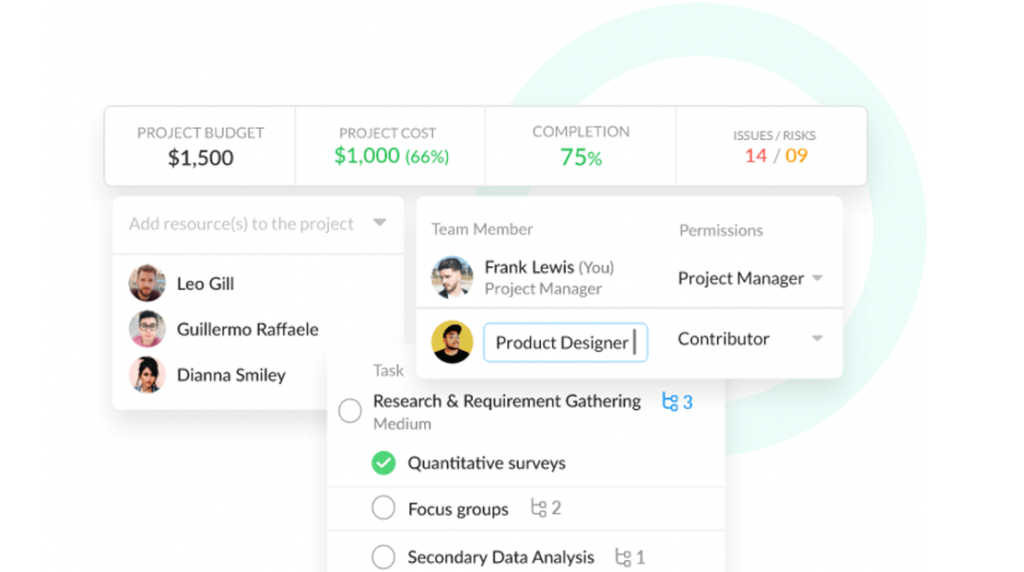 nTask is a powerful project management and team collaboration software that enables your teams to collaborate, plan, analyze, track and manage everyday tasks.
Here are some of nTask's key features:
Project planning, resource allocation, budgeting and financial summary with project management
Organize your workflows with kanban boards
Track your progress with interactive Gantt charts
Plan, schedule, and manage team meetings with productive meeting management.
The benefits of using team collaboration tools:
Yes. You've heard it — Collaboration software can streamline processes, improve communication and eliminate inefficiencies. But if you dig deeper, it turns out that real-time collaboration software gives teams the opportunities and information they need to foster teamwork at points where it delivers economic returns.
Better goal alignment
A team meets their common goals through team-driven efforts, all-around skill-sharing, team-wide support, and increased productivity. With an efficient team collaboration tool, you can combine your skills and abilities to improve workflow and meet the goals. Win-win.
Want to set measurable goals that are impossible to forget about? Try out Hypercontext's Goals software to collaboratively set goals with your team to build ownership, accountability, and alignment.
Improved individual productivity
When a team uses collaboration software that makes teamwork efficient, an individual's work goals are met with faster and higher quality results.
In their study, McKinsey & Company found that:
Xilinx, a California based chipmaker, also reported a 25% boost in their employee's productivity after onboarding their team members on an internal team communication platform.
Accelerated business velocity
According to a Cisco study, using a collaboration tool helped teams get to market 10% faster than their competitors.
Real-time collaboration ensures that everyone is involved and informed throughout the key processes. A more informed perspective not only helps teams speed up the processes but also suggests where to draw in valuable experts, eliminate obstacles, and find more opportunities to boost their collaborative productivity. Take Tactus for example – After implementing a workplace collaboration tool, they reduced their scrum period from one week to one day.
Streamlined problem solving
A team that has the right tools is better equipped at streamlining solutions and identifying next steps. Collaborative teams brainstorm together and work off each other's expertise to solve the problem at hand. To operate productively and solve problems, organizations must be able to leverage the right expertise across the entire organization.
A centralized workplace
On average, an employee wastes 416 hours a year when internal information is not centralized.
Whether tracking down the past conversation, reviewing project guidelines, or assessing past correspondence, a collaboration tool makes it possible to have all the information consolidated at one place. It also helps avoid problems like siloed data and information hoarding.
Greater transparency
Measuring productivity and tracking a team member's progress can be easily accomplished within a collaborative workplace. Since teams are frequently touching base on different levels, problems are identified sooner. The result? Less rework, reduced effort, and better fluidity.
Make Your Organization a Force of Collaborative Individuals!
If you've made it this far in the article, I assume you understand that teamwork and collaboration are two of the most important ingredients for your team to be productive, cross-functional, and collaborative.
It's time to prioritize team collaboration as a metric for success. If you want your team to be aligned, engaged, and informed, start leveraging the benefits of team collaboration software.
---
Make collaboration easy with a shared meeting agenda