Hypercontext for Leadership Teams
Lead your team to growth
When your leadership team meeting is focused, organized and productive, you'll stop wasting time discussing problems and start talking about solutions.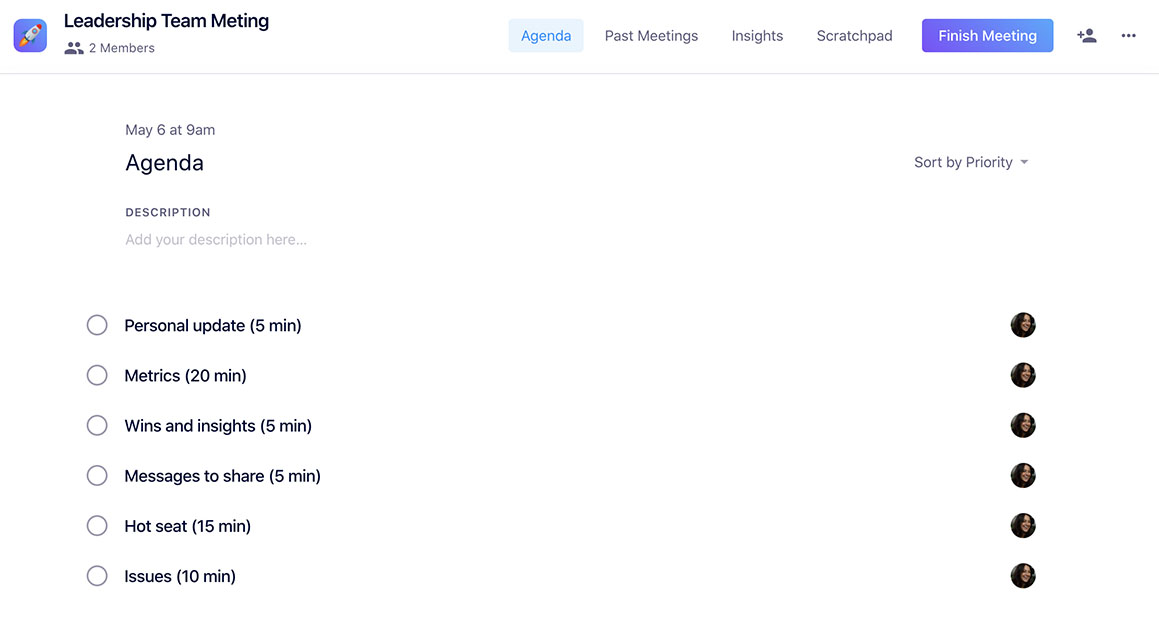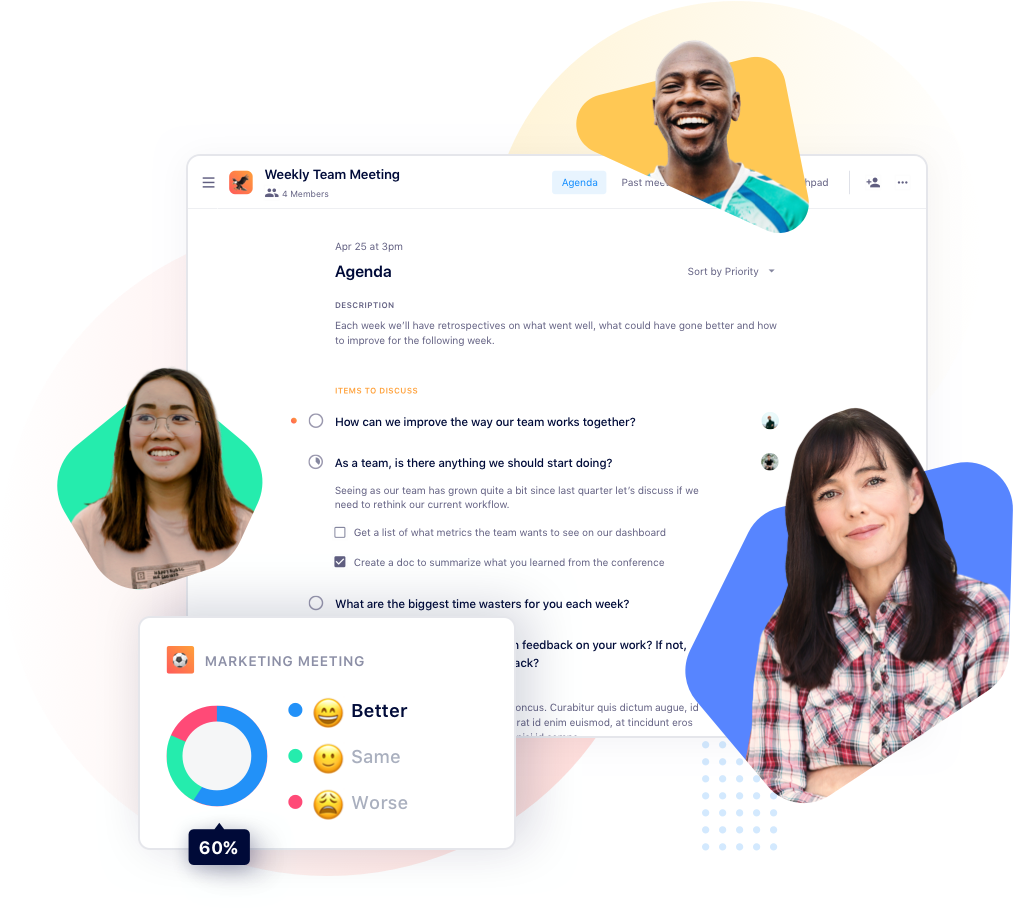 Your time is valuable. Treat it as such.
Add structure and organization to your meetings
Spending valuable time in meetings with no agenda, goal, or action items is a waste of everyone's time. With Hypercontext, your team will get into a rhythm of tightly run meetings where you can focus on what's most important, solve problems faster, and communicate more efficiently.
Whether you're using one of the many agenda templates available to you or building your own, bringing structure to this time will allow the team to be laser-focused on what needs to be discussed every time you meet.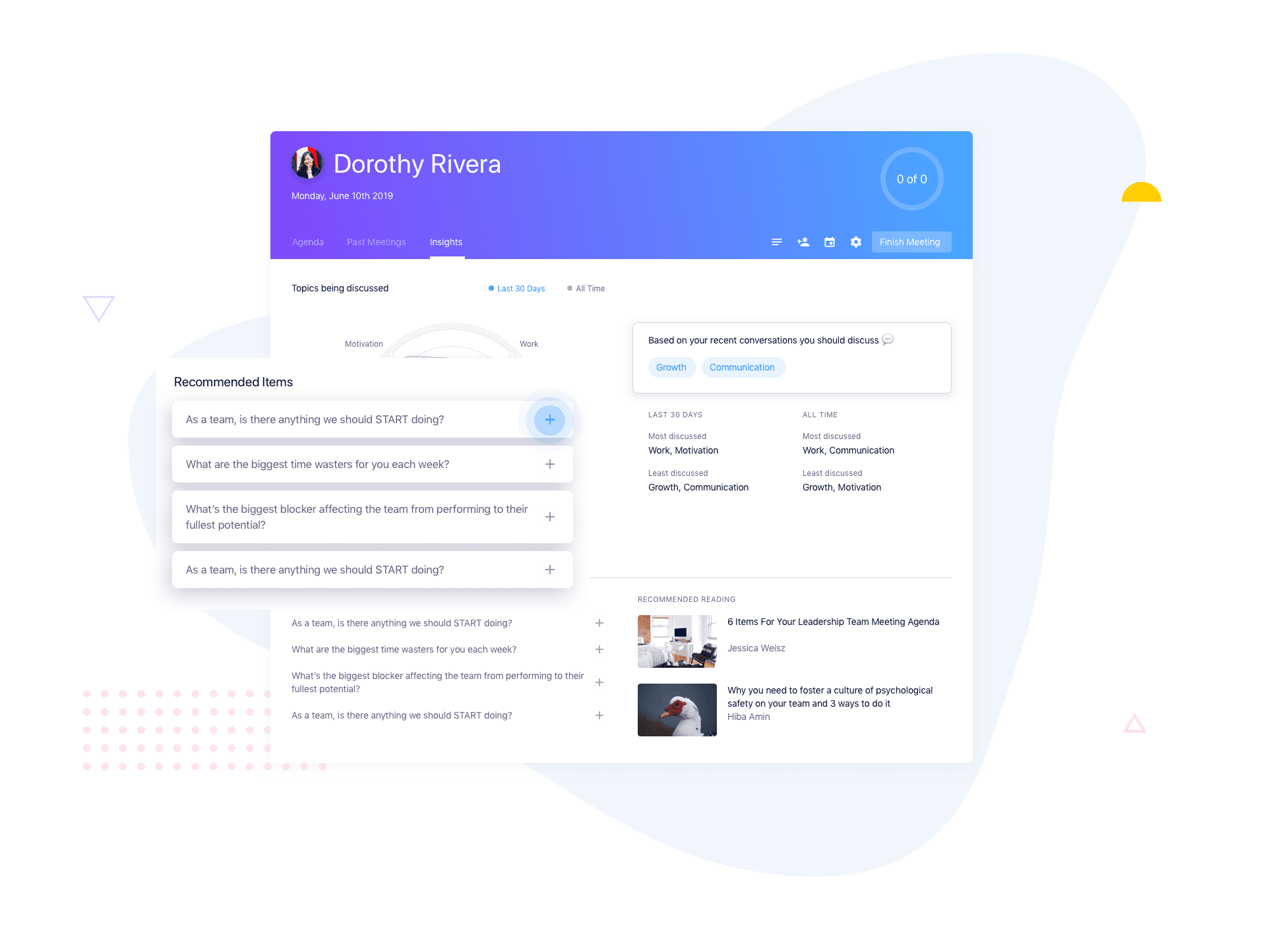 The best employee engagement tool: Managers.
Bad bosses lead to poor performance. So, start making the most out of your one-on-ones to coach, support, and level-up your middle managers.
Give your managers the tools and knowledge they need to be great leaders. Why? Because when they're able to have meaningful conversations with their direct reports, they'll have a better understanding of what motivates them, what challenges they're facing and what they need to do to get the team (and the business) moving in the right direction.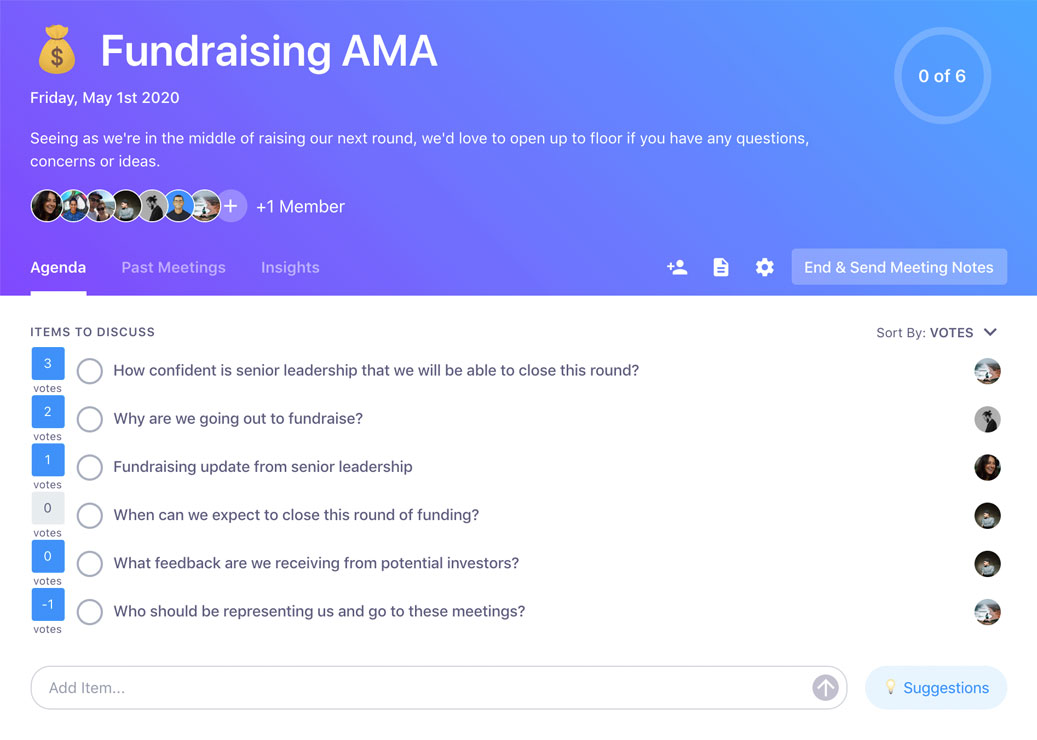 Get everyone moving in the same direction
Keep all team members aligned and focused on achieving a singular, overarching goal. But, how do you do that?
Run better, more organized AMAs, all hands, and other company-wide discussions with Hypercontext agendas. Make it as easy as possible for your team to ask questions and see your responses in one place. When you make information accessible to the team, it's easier to keep everyone aligned.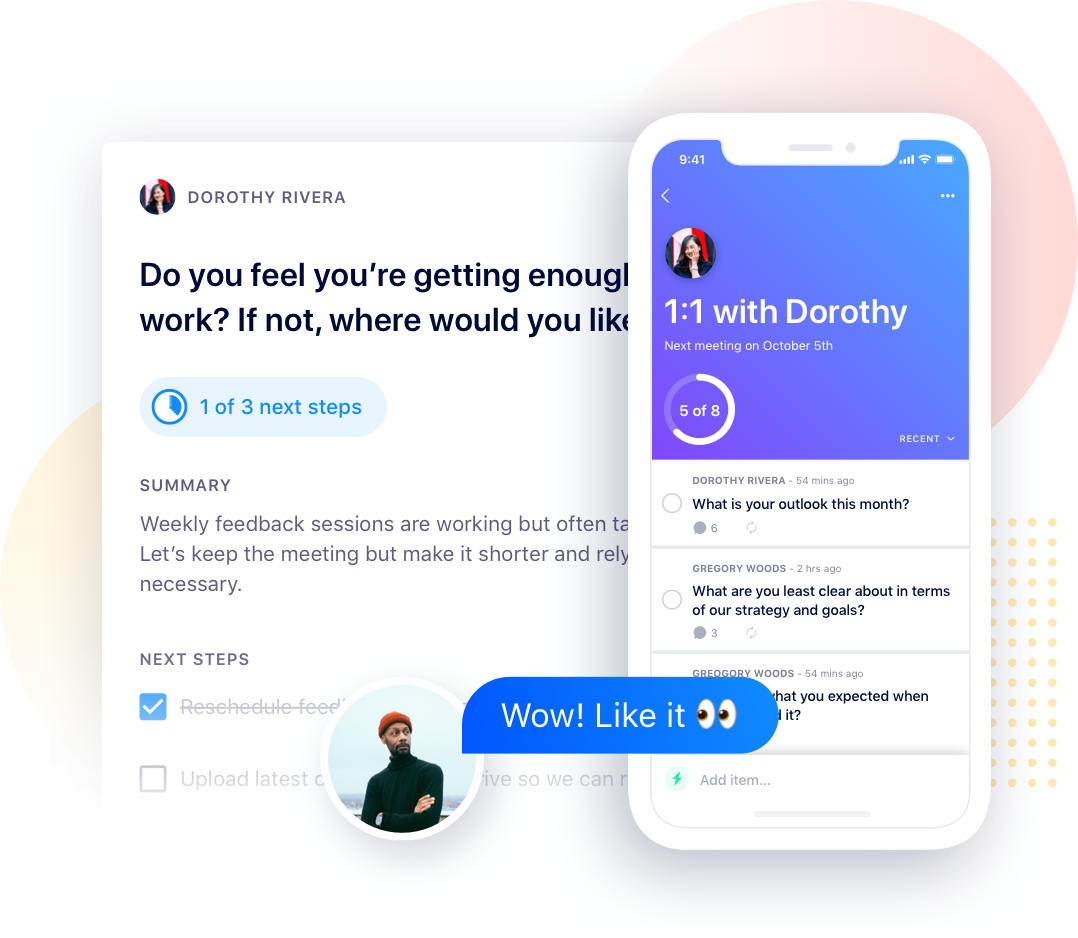 People are more productive when they're excited to come to work
Help your team make the most of the most important meeting of their week: One-on-ones. Enable your people leaders to manage their team's day-to-day through feedback, transparency, and trust. Hypercontext helps managers juggle their team activities while coaching good management habits. Better managers lead to happier, more engaged employees.
"I like that you prompt me and especially employees to add agenda items. I'm getting more agenda items from employees than I did before using Hypercontext, and I'm getting items that I wouldn't have expected to get."
-Dan Leibu
COO, League
Your time is your most valuable asset
Access all of your meeting agenda, notes, next steps, and more all at the click of a button. Hypercontext helps make meeting preparation easy for all those involved, enabling you to have more productive, focused, and organized conversations. 
When the team is focused and aligned, you'll spend less time discussing problems and more time talking about solutions that propel the business forward.